Martin Scorsese Has A 'New York Review Of Books' Doc Premiering In Berlin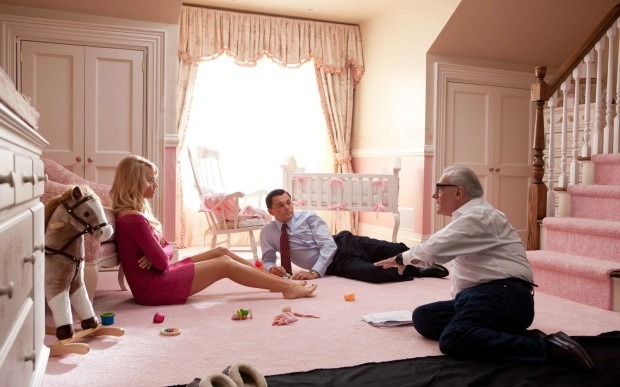 Martin Scorsese just released The Wolf of Wall Street and is gearing up for Silence, but he's sneaking one more movie in between them. The director is headed to the Berlin Film Festival next month for a work-in-progress screening of his as-yet-untitled documentary about the New York Review of Books. David Tedeschi co-directed. Get all the details on Scorsese's new movie after the jump.
Berlinale director Dieter Kosslick talked up the new picture to Variety.
For over 50 years, The New York Review of Books has been one of the most interesting and sophisticated magazines on culture and politics, with content by outstanding writers and thinkers. In their wonderful documentary, Martin Scorsese and David Tedeschi reveal the inner workings of the publication and its legendary editor, from its birth during the 1963 New York Times' newspaper strike, through its continued relevance in today's digital universe. We're very pleased that we'll be closing this year's Berlinale Special with this highlight.
The screening will be followed by a discussion with the filmmakers. Scorsese, Tedeschi, and producer Margaret Bodd will attend, as will the New York Review of Books editor Robert Silvers and publisher Rea Hederman.
Although Scorsese is most famous for his narrative featuers, he has directed several documentaries over the course of career. His most recent onces include Shine a Light, Public Speaking, and George Harrison: Living in the Material World, all of which were edited by Tedeschi. Shine a Light had its premiere at the Berlin Film Festival in 2008.
Scorsese is also working on a Bill Clinton documentary for HBO. His Japan-set missionary drama Silence shoots later this year with Andrew Garfield and Ken Watanabe.