See A Full Floor Plan Of Upcoming Academy Movie Museum In Los Angeles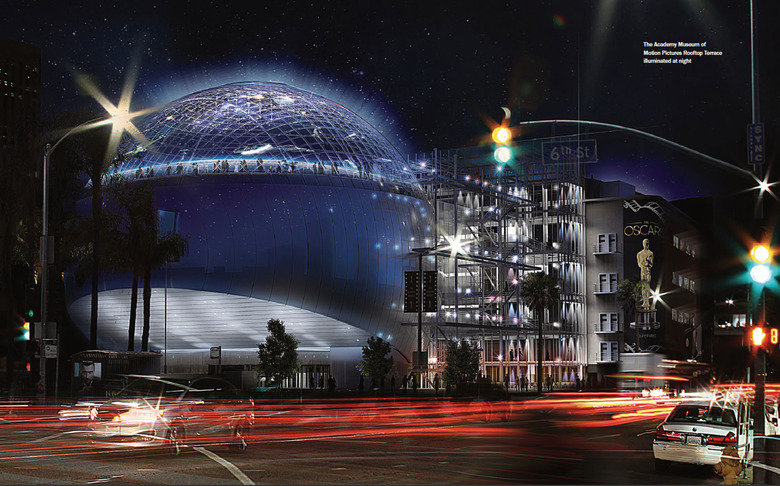 Almost a year has passed since we heard an update on the ambitious museum the Academy of Motion Pictures Arts and Sciences has planned for Los Angeles. It's called The Academy Museum of Motion Pictures, the world's biggest movie museum, and it's scheduled to open in 2017. Ground will be broken later this year, but the designers have released a huge update on the space in the form of a 30 page PDF that takes the reader on a floor-by-floor tour of the massive museum, including glimpses at some of the memorabilia that'll be housed in the space. Check it out below.
You can download the full PDF at this link. Thanks to Curbed LA for the heads up. Here are a full cool photos if you can't download right now.
That's the lobby, a cross section, a view from the outside, and pieces from the recently acquired Harpo Marx collection. Very cool stuff.
The Academy Museum of Motion Pictures will open in 2017.