Quentin Tarantino Sues Gawker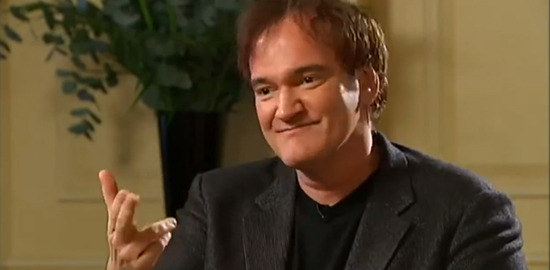 Last week Quentin Tarantino made headlines when he bailed on making the western The Hateful Eight after a first draft of the script leaked. The leak was originally fairly small, with copies of Seth MacFarlane's A Million Ways to Die in the West distributed as a fake version of The Hateful Eight. But the Tarantino script soon started to pop up all over the internet, with Gawker site Defamer eventually offering a download link for anyone who wanted it.
Now Tarantino is suing Gawker Media for copyright infringement and contributory copyright infringement.
Deadline reports that the complaint filed this morning includes the following:
Gawker Media has made a business of predatory journalism, violating people's right to make a buck. This time they've gone too far. Rather than merely publishing a news story reporting that Plaintiff's screenplay may have been circulating in Hollywood without his permission, Gawker Media crossed the journalistic line by promoting itself to the public as the first source to read the entire screenplay illegally. Their headline boasts, 'Here is the leaked Quentin Tarantino Hateful Eight Script' — here, not someplace else, but 'here' on the Gawker website. The article then contains multiple direct links for downloading the entire screenplay through a conveniently anonymous URL by simply clicking button-links on the Gawker page, and brazenly encourages Gawker visitors to read the screenplay illegally with an invitation to 'enjoy' it. There was nothing newsworthy or journalistic about Gawker Media facilitating and encouraging the public's violation of Plaintiff's copyright in the screenplay, and its conduct will not shield Gawker Media from liability for their unlawful activity.
We won't post the Hateful Eight script, but you can read Tarantino's legal complaint, filed in U.S. District Court, Central District Of California Western Division, here.