'Attack The Block' Star John Boyega To Lead Jesse Owens Biopic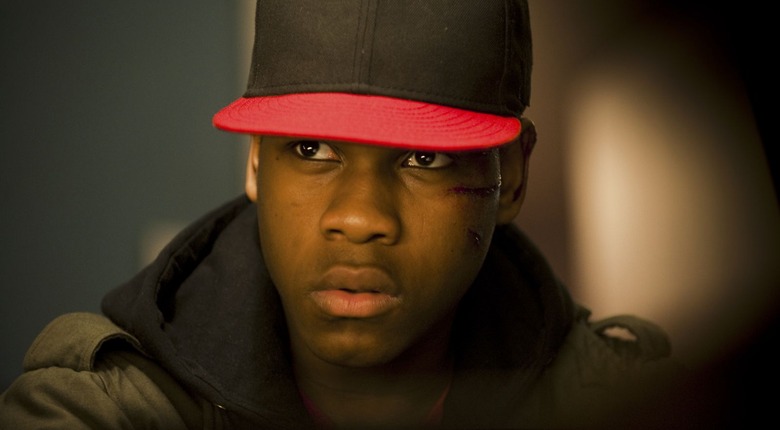 Attack the Block star John Boyega will go from battling aliens in South London to racing Olympians in Nazi Germany. The British actor is set to lead Race, a biopic of legendary athlete Jesse Owens. Stephen Hopkins (The Life and Death of Peter Sellers, Showtime's House of Lies) will direct.
Owens is most famous for his performance at the 1936 Berlin Olympics. The African-American track and field star won four gold medals at the Games, which Adolf Hitler had intended to be a showcase of Aryan superiority. More details on the movie after the jump.
Anna Waterhouse and Joe Shrapnel wrote the script, which centers on Owens' impressive performance in Berlin. Owen wowed the world that summer by winning the 100-meter dash, the 200-meter dash, the long jump, and the 400-meter relay, and setting three world records.
His victories were considered a blow against Hitler's theories of Aryan supremacy. The Nazi leader had not wanted blacks and Jews to compete in the Games to begin with, and had only relented after other nations threatened to boycott.
Since breaking through in Attack the Block, Boyega has starred in the literary adaptation Half of a Yellow Sun and the failed HBO pilot Da Brick with Spike Lee. This month, he hit Sundance with the indie drama Imperial Dreams, about a young reformed gangster in Los Angeles.
Race will shoot in May in locations around Montreal and Berlin, including the real Olympic stadium where Owen's 1936 feats took place. A release is planned for next spring.