'Ping Pong Summer' Shines With Respectful Eighties Nostalgia [Sundance 2014 Review]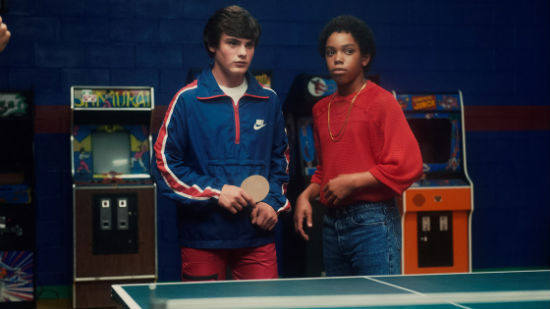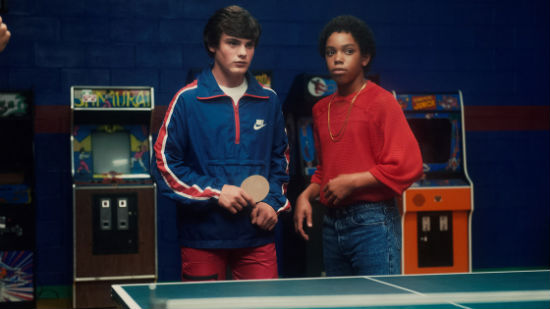 "The year is 1985. Rad Miracle is a shy, 13-year-old white kid obsessed with two things: Ping-Pong and hip-hop." That's the first sentence of the Sundance description of Ping Pong Summer, a new film by writer/director Michael Tully. The instant I read that, I had to see the film. It just so happened that the screening was my final film of the festival. I couldn't have asked for a more appropriate send-off. The film blends sports and coming of age traditions, wrapped in Eighties nostalgia, resulting in a sweet, funny film that just feels right.
Rad might be a "13-year-old white kid obsessed with ping-pong and hip-hop" but when he and his family go to Ocean City, Maryland during the summer of 1985, he feels like an outsider. He makes friends with a boy named Teddy, who brings him to a hidden arcade. The two will spend their summer there playing games and ping-pong. When two bullies challenge Rad, both for the girl he likes and for ping-pong supremacy, he turns to a mysterious neighbor (Susan Sarandon) to try and make the summer right.
Ping Pong Summer has several moments of true bliss, mostly resulting from great sequences with Eighties music or perfectly authentic period nostalgia. The film never jokes about its time and setting. Instead, it embraces all the trappings of the time, letting the audience decide if they want to laugh at the decade, or just roll with it.
One gripe about the film, however, is that it sometimes feels flat, and that has to do with the character of Rad himself. Rad is not very outspoken. He's shy and quiet, sometimes confident, but rarely energetic. Tully's choice to keep Rad so understated makes the film slow down considerably at times. Thankfully, the performance by newcomer Marcello Conte is very earnest, so even when he's quiet, you can't help but cheer for him. But the character's demeanor is in direct conflict with the high energy music and bright colors we've come to expect from the Eighties.
That gripe aside, Ping Pong Summer is entertaining and fun. The script flows well, the performances are authentic and the art direction and production design are perfect. It's a straightforward, comfortable, nice movie that makes you smile. We need more movies like that.
/Film rating: 7 out of 10