'Ant-Man' Moves To July 2015 Date Vacated By 'Man Of Steel' Sequel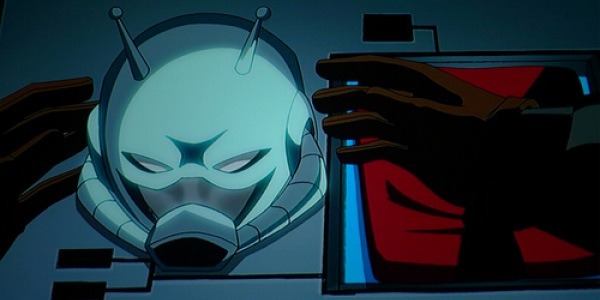 Warner Bros.' recent decision to push Batman vs. Superman from July 17, 2015 to May 6, 2016 was bound to create some ripples, and the first significant change to follow in its wake comes from Marvel Studios' Ant-Man.
The Edgar Wright-directed actioner is creeping forward to take Batman vs. Superman's old July 17 slot, which falls two weeks before its previously planned July 31 date. More details after the jump.
Ant-Man will now duke it out at the box office with Joe Wright's Peter Pan origin tale Pan. Warner Bros. had moved the picture from June to July to take the spot vacated by Batman vs. Superman.
Written by Wright and Joe Cornish, Ant-Man stars Paul Rudd as Scott Lang and Michael Douglas as Hank Pym. Although Marvel Studios has yet to confirm any plot details, Wright has hinted that the movie could be based on the "To Steal an Ant-Man" storyline, in which Lang steals Pym's Ant-Man technology and then becomes the next Ant-Man. Michael Peña is also rumored to star.
Meanwhile, we're still wondering what, exactly, we'll be watching come May 6, 2016. By moving the Man of Steel sequel to that date, Warner Bros. put it directly up against an as yet untitled Marvel movie. So far, neither studio has blinked. My guess is that Marvel Studios will be the one to give in, as it seems unlikely that Warner Bros. would have chosen that date unless they felt reasonably certain that they could get their rival to budge.