New 'Dawn Of The Planet Of The Apes' Images Show What's Left Of San Francisco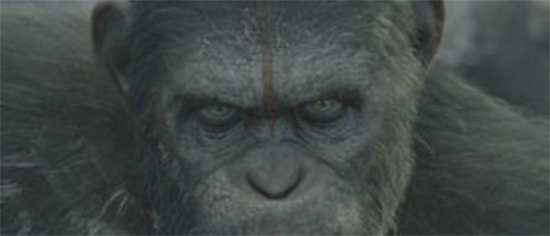 While 2015 is jam-packed with planned blockbuster releases (even after the Batman/Superman push back to 2016) this year isn't quite as loaded. But there are some big tentpoles set to hit this spring and summer, and one with more potential than others is Dawn of the Planet of the Apes. The sequel to Rise of the Planet of the Apes and prequel to the original Apes films is directed by Matt Reeves, and features human actors such as Jason Clarke, Keri Russell, Gary Oldman, Judy Greer, Kodi Smit-McPhee, and Toby Kebbell in addition to the mo-cap cast led by Andy Serkis.
A few new images from the film's recently-launched website show some new details of the film's production design.
The film's new website explains what happened in the aftermath of the last film: much of humanity was killed by the "simian flu," while the survivors were pretty much demolished in battles with newly evolved primates. San Francisco was all but destroyed, and in case the first trailer didn't give you a good enough idea of how dire things now are for humans, the images below show what's left.
Dawn of the Planet of the Apes opens July 11, 2014.
A growing nation of genetically evolved apes led by Caesar is threatened by a band of human survivors of the devastating virus unleashed a decade earlier. They reach a fragile peace, but it proves short-lived, as both sides are brought to the brink of a war that will determine who will emerge as Earth's dominant species.