ABC Orders David O. Russell TV Series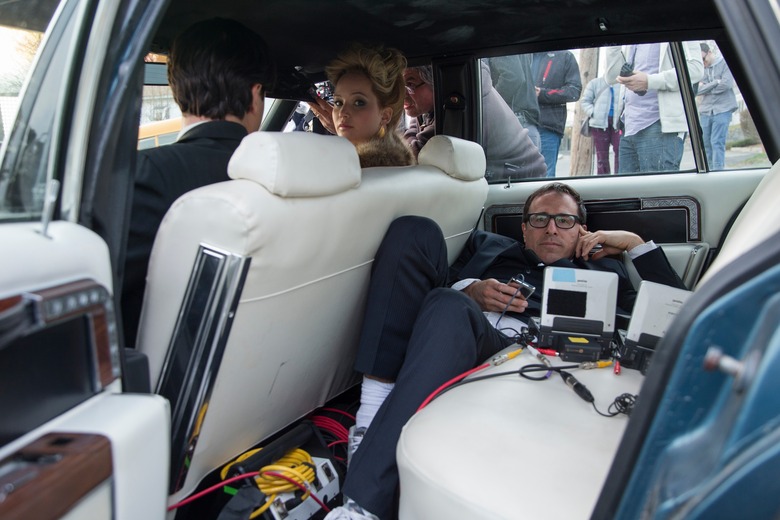 As American Hustle tears through the movie awards circuit, director David O. Russell has his sights set on another medium. ABC has just given a straight-to-series order for a new drama series from Russell, about the goings-on at a country club. Russell co-wrote the story and will executive produce alongside Carl Beverly and Sarah Timberman (Justified, Elementary). More details after the jump.
Although the show will be Russell's first TV drama, it won't be his first foray into the small screen. He was previously attached to an FX drama with Connie Britton which did not take off, and has been linked to a legal drama at CBS written by Game Change scribe Danny Strong. Additionally, he executive produced the offbeat Syfy series Outer Space Astronauts, created by his I Heart Huckabees assistant Russell Barrett.
The deal falls in line with a couple of trends. Russell is one of several high-profile film directors who have turned to TV; Alfonso Cuarón and Sam Mendes are among the others who also have shows coming up in the near future. It's also one of a handful of recent shows that have gotten straight-to-series orders from ABC, along with Secrets & Lies and Black Box.
Casting for Russell's new series has not been announced, but we can only imagine that tons of agents are barking into the phone at this very moment. Russell's last three films collectively earned a jaw-dropping eleven acting Oscar nominations. If that streak follows him to TV, this unnamed series could be dominating the Emmys within a few years.