Lindsay Lohan's Next Project Is 'Inconceivable'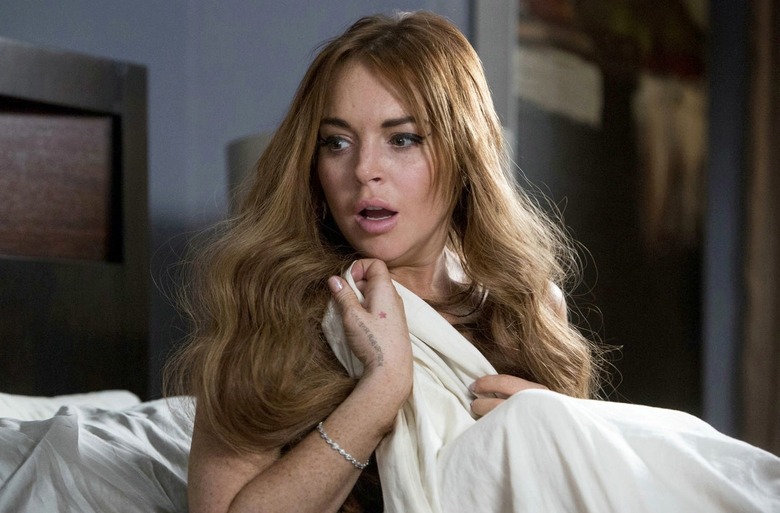 Lindsay Lohan's planned comeback hasn't gone quite as planned. Her 2012 Lifetime movie Liz & Dick got laughs in all the wrong ways, while 2013's The Canyons failed to do even that. Hardly anyone noticed at all as it came and went from theaters.
Nevertheless, she's not giving up. Lohan's next project is a psychological thriller called Inconceivable, as revealed at Sundance. And no, this isn't just an actor talking up a pipe dream. Emmett/Furla Films is on board to produce, while Lionsgate's Grindstone division will distribute. More details after the jump.
Lohan is set to produce as well as star. That marks some new territory for the 27-year-old actress, whose only previous experience on that front is a co-producing credit on The Canyons. As a producer, Lohan will help Inconceivable find a director by the end of the month. Lohan, who's also involved with casting, added that she'd like Juliette Lewis and Jessica Lange to star, but that neither has officially signed on at this point.
Emmett/Furla's previous collaborations with Grindstone include the Nicolas Cage crime drama The Frozen Ground, the Bruce Willis actioner Fire with Fire, and the Dwayne Johnson / Liam Hemsworth direct-to-DVD thriller Empire State. It seems reasonable to assume Lohan's Inconceivable will be in a similar mold.
At this point, the former Mean Girls star could badly use a win. She hasn't led a bona fide box office hit in years, and is much better known these days for her scandalous, sometimes illegal exploits than her actual acting work. But things are looking up, slightly, for the troubled star. She kept herself relatively busy in 2013, with a self-deprecating appearance in Scary Movie 5 and guest spots on FX's Anger Management and HBO's Eastbound and Down.