A24 Films Buys Sundance Hit 'Obvious Child'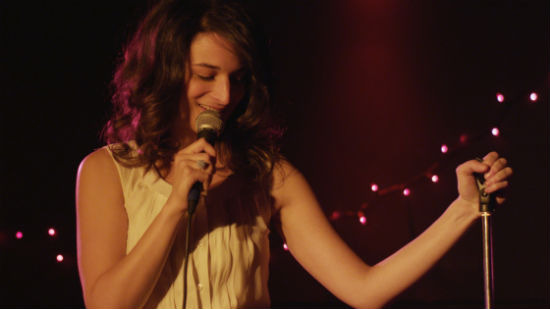 One of the buzzier comedies in Park City, UT at the Sundance Film Festival this week is Obvious Child, a New York set comedy about a comedian (Jenny Slate) who mistakenly gets pregnant. Read Pete's positive review here. Co-written and directed by Gillian Robespierre, A24 Films has picked it up for domestic distribution. Read the press release below.
Here's the short press release:
A24 has just picked up North American rights to Gillian Robespierre's groundbreaking debut comedy OBVIOUS CHILD featuring a star-making performance by Jenny Slate. Robespierre also wrote this wickedly funny and incredibly heartfelt comedy. The film premiered at the Sundance Film Festival on Friday and has been building incredible buzz ever since. A24 plans a theatrical release in 2014.
Film was produced by Elisabeth Holm and executive produced by rooks nest entertainment, sundial pictures, votiv films, slate, Robespierre, and David Kaplan.