Watch: Paul Thomas Anderson Interviews Martin Scorsese About 'The Wolf Of Wall Street'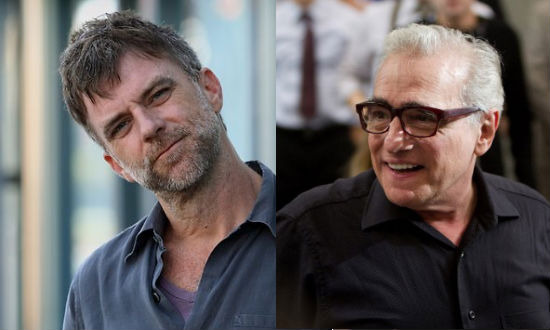 When Paul Thomas Anderson took the world by storm with his second film, Boogie Nights, critics couldn't help but compare him to a young Martin Scorsese. Anderson was obviously influenced by the filmmaker, and in the years since, they've become friends. For Scorsese's previous film, Hugo, Anderson interviewed the director in Los Angeles and that happened again last week for Scorsese's Oscar-nominated film, The Wolf of Wall Street. You can watch the thirty minutes of the exchange below.
Thanks to Awards Daily, via Cigarettes and Red Vines. It's in three parts and the third guy in the Q&A is Adam Somner, a First Assistant Director who worked with Scorsese on Wolf of Wall Street and Anderson's last three films, including Inherent Vice.