'Pan' Screenwriter In Talks To Script 'Wonder Woman'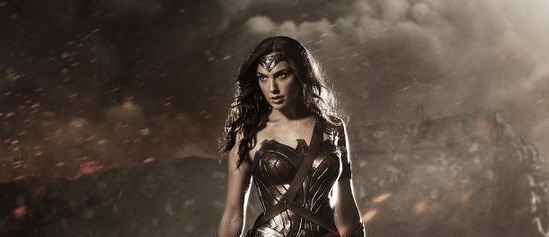 We've just seen the first trailer for Joe Wright's Pan, and you might want to have another look at it now. The writer of Pan, Jason Fuchs, has entered talks to be the new Wonder Woman screenwriter. Michelle MacLaren was recently hired to direct, and the two will work together on the script, and the film will eventually star Gal Gadot, who makes her debut as the Amazonian warrior in Zack Snyder's Batman v Superman: Dawn of Justice in 2016.
THR has news on the in-progress deal, but we have no real clue as to the direction the film will take. One Wonder Woman script has been in play for a while, but this suggests there might be a significant rewrite applied to it, at the very least. Whether this is a page-one teardown or something a little less drastic is one of the many details unconfirmed at this point.
Not that the generally unknown status and ambitions for the film have stopped a whole parade of rumors and speculation from trotting down the internet's main thoroughfares.
The primary rumor we've heard is that the movie is envisioned as a prequel to establish backstory for the character seen in Batman v Superman. Rumor/spoilers say that much of the Wonder Woman solo film takes place on Paradise Island, which is occupied by warring Amazon factions. The arrival of a man throws a new wrinkle into their war, and we eventually learn that the action is taking place in or around the 1920s. Whether or not that is correct is another unknown at the moment.
In addition to having Pan and Ice Age: Continental Drift under his belt, Fuchs is working with WB going forward on Pan, as the studio wants a franchise out of that story. He's already working on a Pan sequel. The first film hits July 17, 2015. Wonder Woman is scheduled for release on June 23, 2017.