Nicolas Winding Refn's 'Barbarella' TV Series Lands At Amazon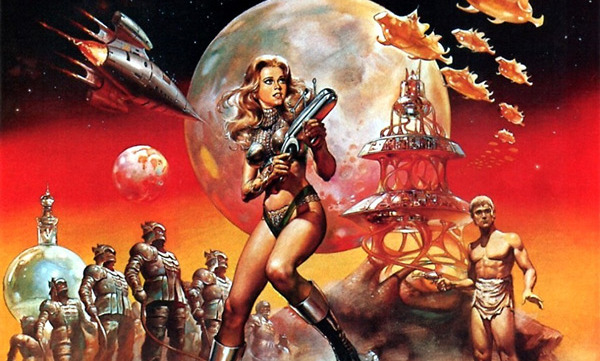 It's been quite a while since we got an update on Nicolas Winding Refn's Barbarella TV series. You'd be forgiven if you assumed it was dead or even forgot it was ever supposed to happen at all.
But not only is it still on, it's moving forward at a new home. Amazon Studios is developing a pilot for the series, and is now in the process of looking for a showrunner. Hit the jump for more details on the show.
A Barbarella reboot has been in the works for years. First, it was being developed as a movie, with directors like Robert Rodriguez and Robert Luketic attached at various points. When those incarnations failed to gain traction, producer Gaumont International Television revamped the project as a TV show.
Refn signed on a year and a half ago, and hired Neal Purvis and Robert Wade (Skyfall) to pen the pilot script last year. The Drive helmer will executive produce the series alongside Martha De Laurentiis, widow of original Barbarella producer Dino De Laurentiis. It's unclear whether Refn will also direct.
Barbarella was initially created in 1962, as the lead character in a French comic by Jean-Claude Forest. In 1968, she was adapted into a feature film directed by Roger Vadim and starring Jane Fonda in the title role. The beautiful adventurer is known for her many sexy adventures in outer space.
Gaumont International Television is the company behind NBC's Hannibal (yay!) and Netflix's Hemlock Grove (oh). They also have a third series, Narco, nearing a green light at Netflix. Amazon made its first foray into original shows last year with the comedies Alpha House and Betas.