Will 'Divergent' Sequels Keep Shailene Woodley From 'Amazing Spider-Man 3'?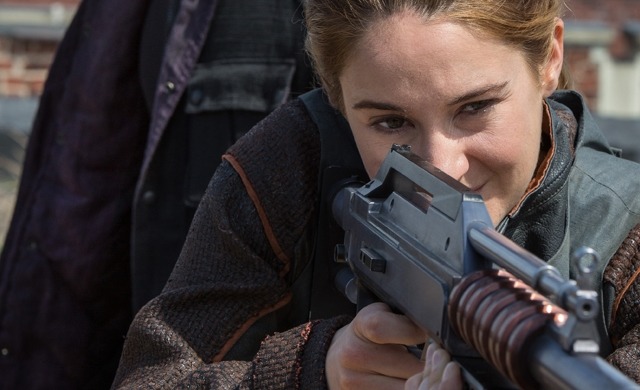 Shailene Woodley was cast as Mary Jane Watson in Marc Webb's The Amazing Spider-Man 2 all the way back in the fall of 2012. By spring 2013, she'd already finished shooting her small role. Then, in the summer of 2013, Webb decided to cut her character from the film altogether.
Officially, there's been no word on whether Woodley might still play MJ in The Amazing Spider-Man 3. Based on her recent comments, though, things aren't looking so great. But don't weep for this rising star. According to Woodley herself, she'll probably just be too wrapped up leading her own action franchise, Divergent. Hit the jump to see what she had to say.
MTV got to ask the actress about The Amazing Spider-Man 3 at the Sundance Film Festival, where she is promoting Gregg Araki's White Bird in a Blizzard. "I don't know anything, but seeing as how they picked up the next two Divergent films, I don't know how I would keep my sanity with two big action films in one year," she said.
Although Woodley quickly added the caveat that "anything can happen," it sounds likely that the role of Mary Jane will have to be recast, as we'd heard back in June. Still, The Amazing Spider-Man 3 doesn't open until June 10, 2016. There's still some possibility that Woodley will be able to rearrange her schedule so that she can make an appearance.
Especially if Divergent doesn't take off. Woodley talks in the interview as if the sequels, Insurgent and Allegiant, were definitely happening, and Summit has indeed set release dates for both already. But should Divergent sink when it opens this March, it's hard to imagine the studio pushing ahead with the sequels anyway.
Whatever happens, it seems unlikely we'll have to worry for Woodley. She's been one of Hollywood's hottest young stars since 2011's The Descendants, and from here it looks like she's only getting bigger. In addition to Divergent, she has the YA romance The Fault in Our Stars due out this year.