Miles Teller Will Play Dan Aykroyd In The John Belushi Biopic, Says Emile Hirsch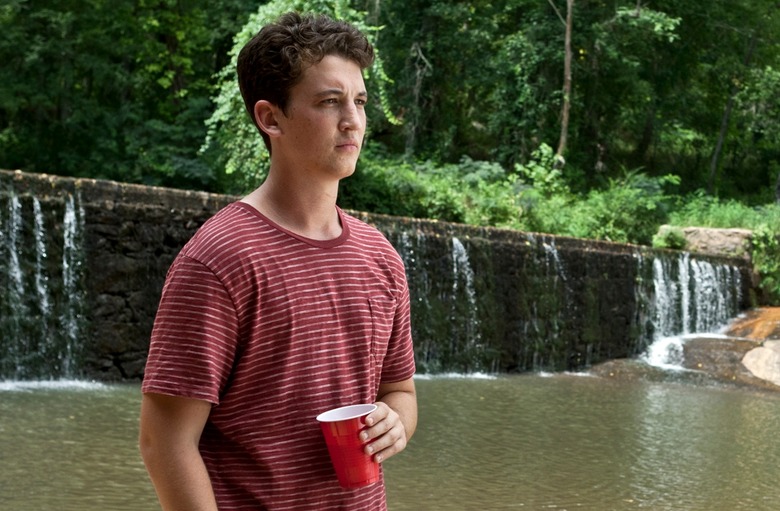 Can you see Emile Hirsch as a young John Belushi? Well, how about Miles Teller as a young Dan Aykroyd?
Hirsch, who has been set to play the late Animal House star in Steve Conrad's biopic since last fall, announced over the weekend that Teller would play the part of Aykroyd. Should he close his deal, he won't have to look far to research the role — the real Aykroyd is serving as one of the producers on the project. Hit the jump for more details on the movie.
However, Teller's reps are stressing that the announcement is premature. They confirm that he's received an offer, but say he won't commit to any new projects until he's done with the press tour for his comedy That Awkward Moment.
The report comes months after Nelson Franklin (Veep) was rumored to be in contention for the part. Honestly, Teller doesn't seem like the most obvious choice to play Aykroyd. But he is a great young actor, with a magnetic screen presence and great comedy chops. We can hardly blame Aykroyd for wanting him to portray his younger self.
The Belushi biopic was written by Conrad, who based it on the book Belushi by Tanner Colby and Belushi's widow Judith Belushi Pisano. She's also set to produce alongside Alexandra Milchan, Bonnie Timmermann, and Scott Lambert.
Rising star Teller has a very busy year coming up. He's currently at Sundance promoting the drummer drama Whiplash, one year after he wowed the festival with with The Spectacular Now. He'll also be seen later this year in the comedies Two Night Stand and Get a Job, as well as the dystopian YA adventure Divergent.