'Obvious Child' Is Jenny Slate's Charming Abortion Comedy [Sundance 2014 Review]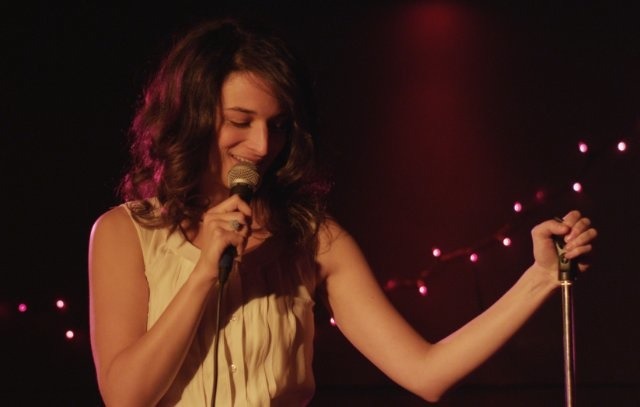 Obvious Child is a charming romantic dramedy about love and abortion in New York City. The humor feels like a mix of the crudeness and sharp teeth of Sarah Silverman's comedy and the grounded snappiness of Lena Dunham's Girls. At center stage is comedian Jenny Slate, with one of the breakthrough performances of this year's fest.
Slate's career thus far has largely been comprised of background and supporting comedy roles. You may recognize her from House of Lies, Hello Ladies, Parks and Rec, Bored to Death, SNL and Girls. In Obvious Child, Slate steps up and becomes a real star. I predict we'll see a lot more of Jenny in years to come. Or, at least, I hope so.
Slate plays Donna Stern, a independent book store manager who does a regular standup comedy spot at a Brooklyn bar. But Stern is dumped by her boyfriend, fired from her job, and she ends up getting pregnant from a one-night stand meant to serve as rebound sex. The film has a lot of one liners that hit and deliver big laughs. Donna performs a new weekly standup each week reflecting the recent developments in her life which is hilarious.
Bridesmaids kickstarted an era of over-the-top filthy comedies featuring female ensemble cast. Obvious Child follows the pattern in a way, as it isn't afraid to get dirty. The jokes, however, are more rooted in the authenticity of the moment rather than tentpole comedy sequences. Child tackles abortion head on, and not in the way we normally see it approached in movies and television.
The story is very accessible but the film looks and feels low-budget which may hurt the distribution prospects. The film is part of Sundance's NEXT series, which is a section showcasing bold and creatively-driven low budget digital movies.
/Film Rating: 7.5 out of 10