Donal Logue Offered Harvey Bullock, Not Jim Gordon, On Fox's 'Gotham'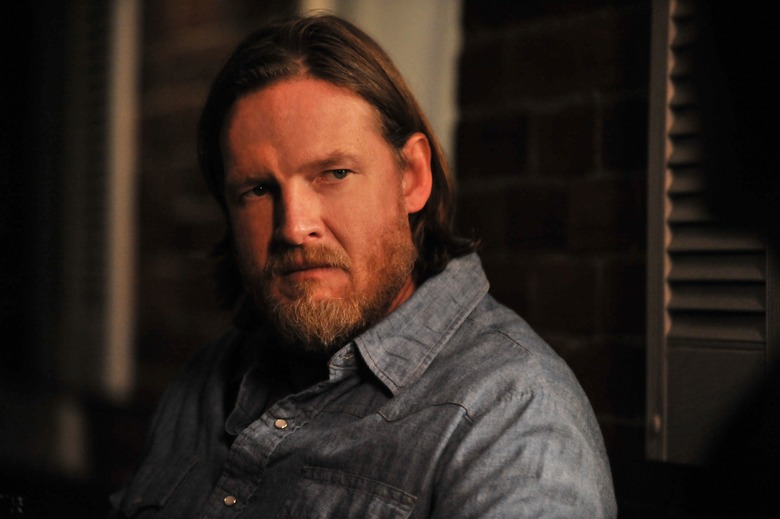 Earlier this week, we heard that Donal Logue had been cast in the role of Jim Gordon in Gotham, Fox's upcoming DC-based series. The Terriers actor quickly denied the report, but we had reason to take his demurral with a grain of salt; it's not uncommon for actors to tell a bald-faced lie when asked about unconfirmed deals or highly secretive projects.
Well, now the word is that Logue was indeed telling the truth. He hasn't been cast as Gordon in Gotham at all — because he's been offered the part of Detective Harvey Bullock, according to a new report. Get the latest update on this show after the jump.
At the time that the Commissioner Gordon rumor first hit, Logue tweeted that the story was "not true! I wish-would be awesome (but who could top Gary Oldman?) From what I heard, Gotham catches Gordon in his late 20's." It now looks like he was playing coy by pretending to know less about the show than he did, but that his denial was the absolute truth.
In the comics, Bullock exists in a moral gray area. The character started out as a crooked cop but sometimes crosses over to become a genuinely good cop. His relationship with Gordon is similarly complicated. Sometimes he makes active efforts to sabotage Gordon's career, while at other times he's one of Gordon's most trusted colleagues.
Fox revealed during their TCA panel earlier this week that Gotham will follow Gordon and Bruce Wayne in their early days, when the former was a mere police detective and the latter was just an orphaned boy of 12. Additionally, it'll feature appearances by younger versions of many famous Batman characters including Catwoman, the Joker, the Riddler, and the Penguin. The show already has a series order from Fox.