Sequel Bits: 'How To Train Your Dragon 2', 'Paranormal Activity 5', 'The Purge 2'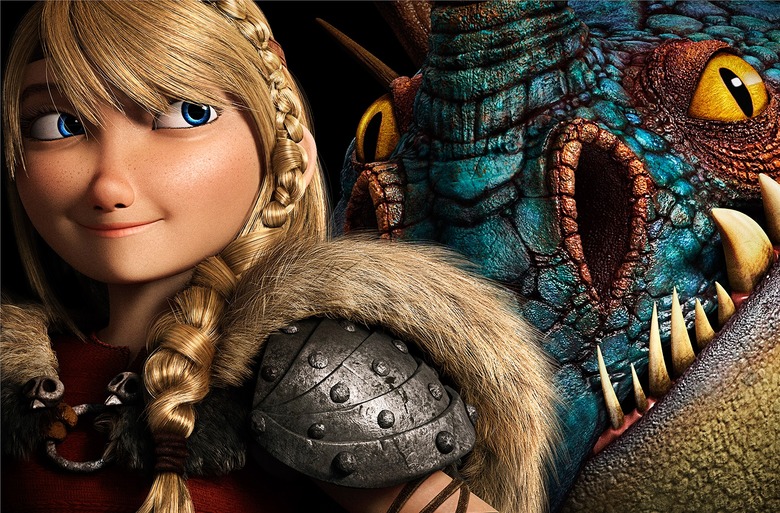 There's a lot of attention on the indie world right now, what with the Sundance Film Festival kicking off, but there's plenty of news coming from the big studio sequel front, too. After the jump:
Kenneth Branagh hopes for a sequel to Jack Ryan: Shadow Recruit
Rosario Dawson also wishes the Sin City sequel had happened sooner
Lucasfilm Singapore is working on Transformers and Avengers
New plot details are revealed for Paranormal Activity 5
Here's how you can enter to be an extra in The Purge 2
Danny Glover and Danny Trejo are badasses in the Bad Asses trailer
300: Rise of an Empire gets a stabby new poster and an online game
Astrid poses with Stormfly in a How to Train Your Dragon 2 poster
Well I think, being the superstitious Irish man I am, I'm going to wait to answer that question if and when the audience decides they like this one. I think the possibilities in the modern world of spies is such that there's many, many stories to tell. I think the ground is rich. I loved working with Chris [Pine], Kevin [Costner] and Keira [Knightley] so who knows? It certainly would be something to very seriously think about. I hope we have that kind of nice problem.
If Branagh does indeed sign on to a sequel, it'd be his first as a director. [Screen Rant]
By the time Sin City: A Dame to Kill For comes out, it'll have been nine years since the original Sin City landed in theaters. That's a long time to wait, whether you're a mere fan or one of the series' stars.
"I'm sad it didn't happen earlier, but yeah," said Rosario Dawson. "I'm excited for it finally coming out in August. It's gonna be quite a trip." Directed by Robert Rodriguez and Frank Miller, the film opens August 22. [HitFix]
Lucasfilm Singapore just moved into a new facility, and they're already putting the space to good use. Employees are already hard at work on two major upcoming releases, Transformers: Age of Extinction and Avengers: Age of Ultron.
It'll also be used to "support" the upcoming Star Wars films, though that seems to be a bit further down the line. "This will be our busiest year ever at ILM," said Katheleen Kennedy. [The Straits Times via TFW2005]
The Paranormal Activity plotlines all follow a similar formula, but aside from Katie (Katie Featherston) the characters can vary drastically from installment to installment. So far, we've had few clues on whom we'd be watching in Paranormal Activity 5, but a new casting breakdown changes that. Here's a description from Moviehole:
Ryan, Emily, their 6-year-old daughter Leila, and Mike, Ryan's younger brother (essentially a less fitter, less funkier version of his brother) essentially.
Ryan, 26-31, is described as a 'big kid', he's a video-game designer who has relocated his family from New York to Palo Alto for a cushy gig at Rockstar Games.
Though somewhat of a hippie (she's into organic food, loves the arts and music, won't let her daughter eat Gluten, and sports tattoos), Wife Emily is considerably more serious than her young husband – she's constantly on the go, does Yoga, and though loving, has an air of maturity about her. Her sister died a year before.
Their daughter Leila seems to be a mixture of both – a bit of a fearless, opinionated tomboy.
The parts are being cast as we speak, with shooting expected to begin in February. Paranormal Activity 5 opens October 24. [via Coming Soon]
Any place where the Purge exists sounds like a terrible place to live, but perhaps hanging out for a few hours on set won't be quite as horrifying. Universal Pictures and Blumhouse Productions are hosting a sweepstakes contest to get one lucky fan in the movie as an extra.
To enter, you have to Like their Facebook page and fill out a form. The Purge 2 premieres June 20. [Coming Soon]
Just in case the Expendables franchise, the Red series, the Taken movies, and Bruce Willis' entire recent output hasn't driven home the idea that old people can be action heroes, too, here comes Bad Asses to clear things up. Danny Trejo and Danny Glover play two geriatric buddies trying to clean up LA.
Bad Asses will go direct to DVD later this year. [Screen Crush]
Sullivan Stapleton has yet another 300: Rise of an Empire poster out. At first glance, it might seem nearly identical to his last one-sheet. But a closer comparison reveals that the earlier one had him starting to swing his sword, while this one appears to have him driving it down. Big difference.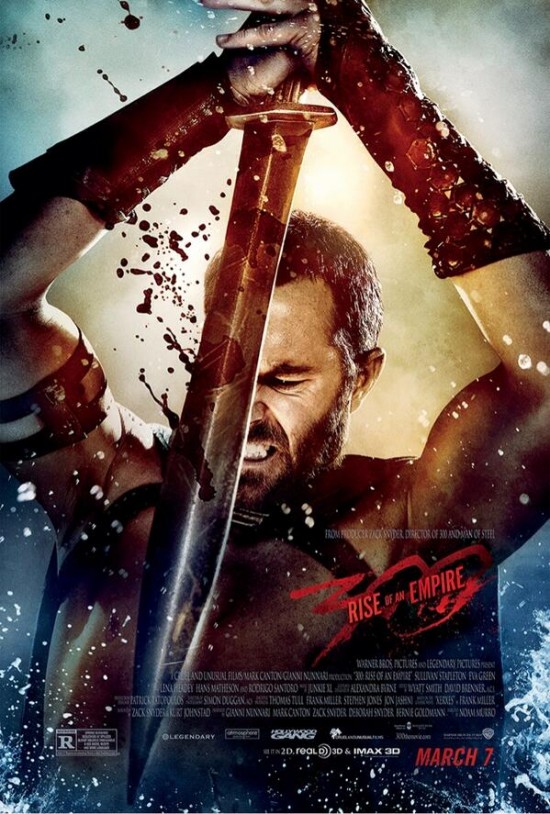 If that image gets your blood hot, you can take out your aggression on the new online game Tide of Blood. 300: Rise of an Empire premieres March 7. [Warner Bros.]
Hiccup is not the only Berkian who enjoys posing heroically with his pet dragon. The new poster for How to Train Your Dragon 2 features his girlfriend Astrid (voiced by America Ferrera) doing the same with her adorably hideous companion Stormfly.
Presumably this means we're about to see artwork for Fishlegs (Christopher Mintz-Plasse and Tuffnut and Ruffnut (T.J. Miller and Kristen Wiig) as well. How to Train Your Dragon 2 flies into theaters on June 13. [J-14]