'Dexter' Spinoff Still Possible, But Only If Michael C. Hall Agrees To Star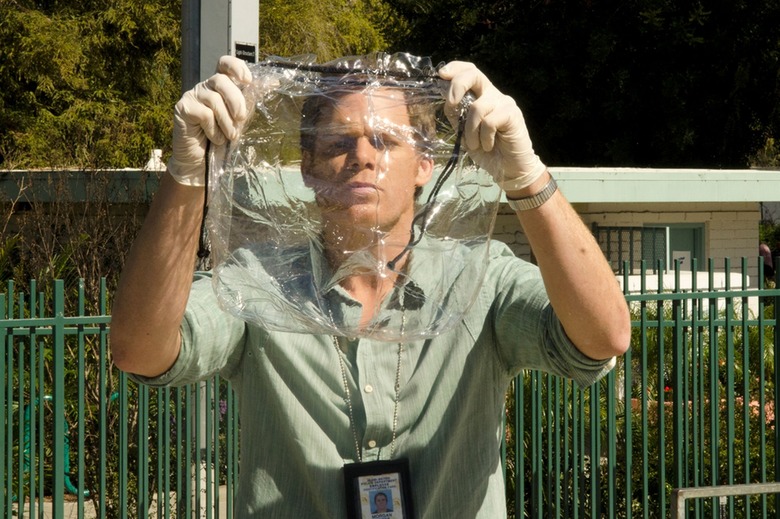 By the time Dexter limped to a finish last year, even its most ardent fans had to admit that the series had already gone on too long. But Showtime feels differently. Apparently, they hope to spend even more time with the handsome serial killer in the future.
According to Showtime president David Nevins, a Dexter spinoff is "something we continue to talk about" — but that it's only gonna happen if Michael C. Hall agrees to appear Hit the jump to read Nevins' comments, including his thoughts on criticism of the finale (spoilers follow).
The one thing that's more or less decided, though, is that the spinoff will involve Dexter. "It would have to involve Michael," he explained. "I think if we were to do it, I would only do it if it with Michael."
As for whether Hall even wants to return, that's not clear. For what it's worth, the actor stated last year that the idea of returning to TV was "a little daunting at this point." But then again, if the spinoff took the form of a miniseries or TV movie, Hall wouldn't be signing a long-term contract.
Some fans had speculated that the Dexter finale was designed to leave the door open for a return by the character, and these new statements could bolster that theory. However, Nevins insisted that killing the character was "never even discussed." He responded that he didn't know whether the spinoff was a possible concern for the writers, but claimed that "they never felt like killing Dexter was the right end."
And anyway, Nevins thinks it all worked out for the best. "The fundamental design of where they ended Dexter was really well-conceived," he said. "He had to sacrifice the one person who was closest to him in the world and he had to leave and that was where it was headed for a very long time."