Penn & Teller Will Bring 'Fool Us' To The U.S. On The CW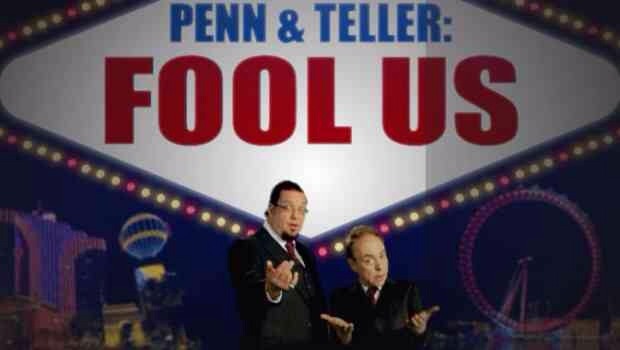 Magician duo Penn & Teller are finally set to bring one of my favorite UK TV series, Penn & Teller: Fool Us, to broadcast in the States. Penn had hinted at a potential deal recently on a Reddit AMA appearance, but now everything has been finalized. Details after the jump.
One of my favorite UK television television series was a show called Penn & Teller: Fool Us. It was basically a competition series where the world's best magicians would perform in hopes of fooling Penn & Teller. After the performance, the magic duo would try to vaguely explain how the trick was done (without fully exposing the magic). If they were fooled, the magicians would get a gig as their starting act in Vegas.
Each show would also have Penn & Teller do a trick or two for the television audience. I'm a magic geek and this is probably one of my favorite magic series to ever air. I've shown it to a lot of non-magic geek friends, and they all ended up loving it. Unfortunately it never aired in the US and is only available right now on YouTube. But Penn says there may be a future for the series, which only lasted one season. That future includes a deal to broadcast the show in the US.
Variety has learned that the CW has ordered nine episodes of Fool Us from 117 Prods. and September Films with Peter Adam Golden, Andrew Golder, David Green and Peter Davey are exec producing. In the earlier Reddit appearance, Penn said that it looked "like a deal is close to broadcast the U.K. Penn & Teller: Fool Us in the States, but can't say what network yet. Then maybe make some new ones." So it's not clear if the nine episodes will be all new or feature some of the performances from the uk series.Update: A tweet from Teller seems to confirm it will only be a reairing of the series for now. Let's hope there is enough interest to have them film a second season.
@DavidStevens10 – Alas, not at present. I wish they'd order more.

— Teller (@MrTeller) January 16, 2014
Here is a clip of maybe the best magic trick done on Fool Us, a card trick by Canadian magician Shawn Farquhar: