Exclusive Sundance Poster Debut: Adam Wingard's 'The Guest' Starring Dan Stevens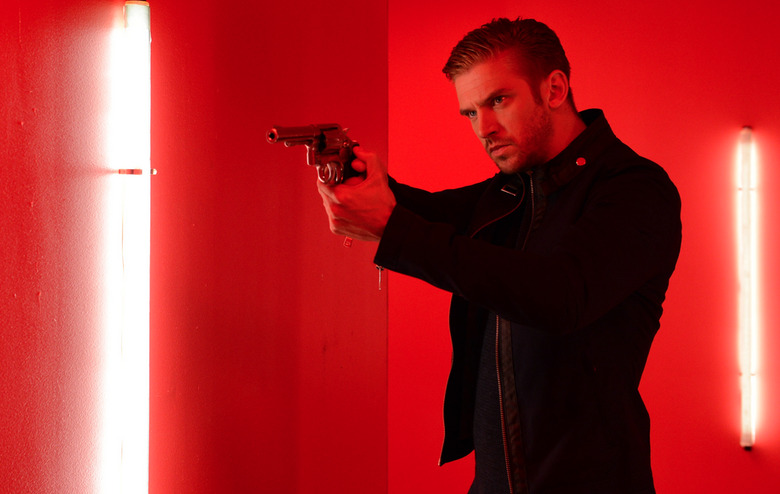 A family mourns the loss of their fallen soldier son. They find solace when a mysterious stranger, a fellow soldier and friend of their son, comes to visit. And if this was a movie by a normal set of filmmakers, we'd have a pretty good idea of what happens next. Coming from You're Next team of director Adam Wingard and writer Simon Barrett, however, who the hell knows?
The film is called The Guest and it'll have its world premiere Friday at the 2014 Sundance Film Festival. Dan Stevens, of Downton Abbey fame, stars as the titular character. He's not the one on this bright, evocative Eighties surfer-inspired poster. One we're proud to exclusively debut.
Here's our exclusive premiere of the second Sundance poster for The Guest, designed by Blood and Chocolate: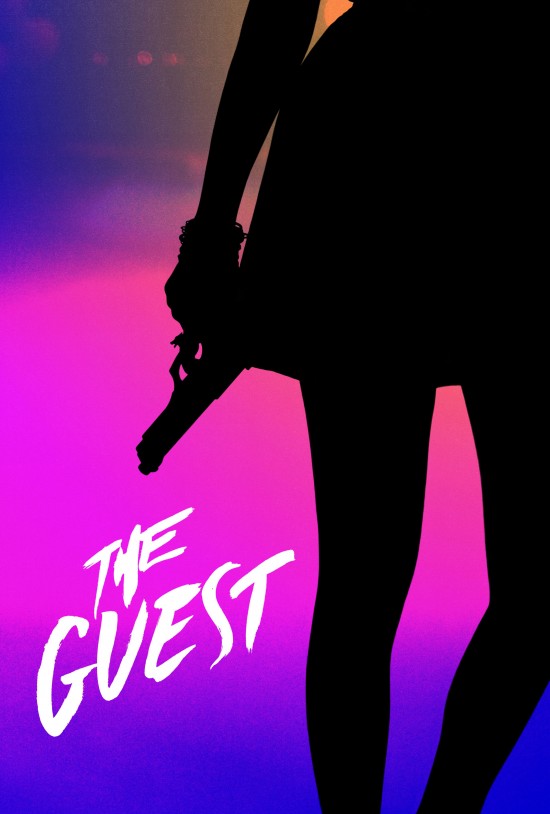 That's obviously not Stevens on the poster, so you'd have to wonder who is the girl with the gun and how it relates to this other poster posted by EW.
If you like the poster, Guest producer Keith Calder has some good news:
Here's info on the screenings.
The Guest, starring Dan Stevens, Maika Monroe, Brendan Meyer, Sheila Kelley, Leland Orser, Lance Reddick, and Chase Williamson, premieres at the Sundance Film Festival. Here's the highly unhelpful plot description:
David is the perfect guest. Friendly and helpful, this young soldier arrives on the doorstep of the Peterson family, claiming to be a good friend of their beloved son who died in action. The Petersons welcome David into their home and into their lives, but when people start mysteriously dying in town, their teenage daughter Anna starts wondering if David is responsible.