Report: Donal Logue Offered Jim Gordon Role In 'Gotham,' Actor Denies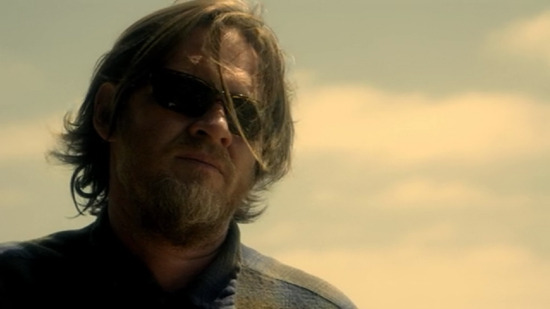 This week has been full of talk about DC properties heading to TV, with Constantine and Gotham both getting pilot orders following their reported development cycles. We even heard that Gotham would feature not only Jim Gordon in his days before becoming Commissioner of Police in Gotham City, but a young Bruce Wayne and a cadre of early Batman foes.
We still don't know who'll play Bruce — that part is going to someone young enough to play 12 on screen — but Latino Review reports that Donal Logue (Terriers, Sons of Anarchy) has been  offered the Jim Gordon role. Don't get too excited yet, however, as Logue is already saying it isn't true.
Here's Logue's tweet to a question about being cast: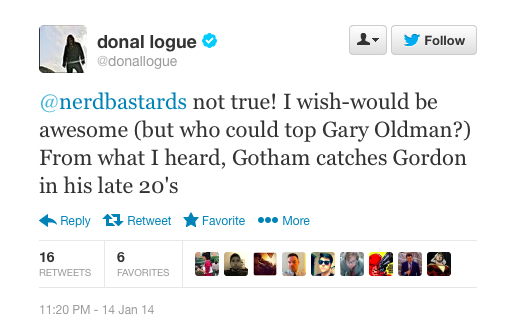 A shame; he's a great pick for the part, and while I'm still hoping in vain that Terriers might get a revival someday, seeing Logue play Gordon could be the thing that makes Gotham really worth watching.
But we've also been through the "actor denial" cycle before, so at this point it's difficult to know who to believe. Logue was asked about being Gordon, which is different from getting an offer. It's a tiresome dance, but Logue could have been offered the part and still say right now that he isn't cast. So: wait for the official confirmation. In the meantime dream about that weird Terriers/Gotham City mix that instantly springs to mind when thinking about Logue in the role.
Bruno Heller (The Mentallist) is exec producing Gotham.