'A Field In England' Trailer And Poster: A 17th Century Mind Trip By Ben Wheatley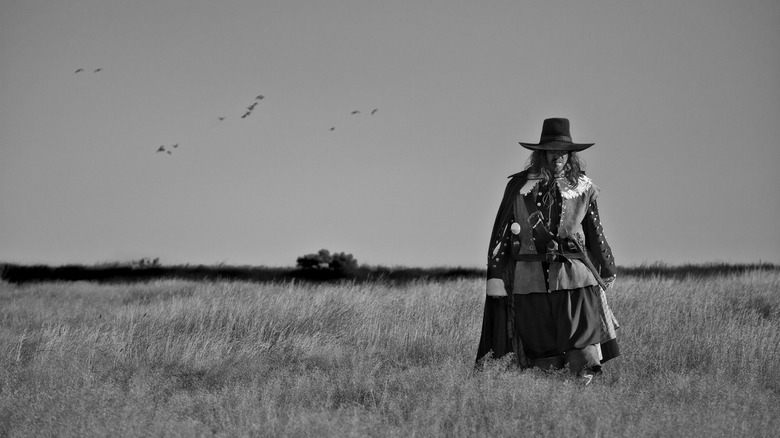 It's not like Down Terrace, Kill List, and Sightseers were safe and conventional to begin with, but Ben Wheatley's latest feature is by all accounts his weirdest yet. A quick glance at the new trailer, and you'll see exactly what we mean.
Set during the English Civil War, A Field in England centers around a group of soldiers who follow an alchemist on his search for treasure. They come into a strange field with a mushroom circle, and then things take a turn for the intensely bizarre. Watch the latest promo and a new poster after the jump.
And here's a trippy-looking poster to go along with it.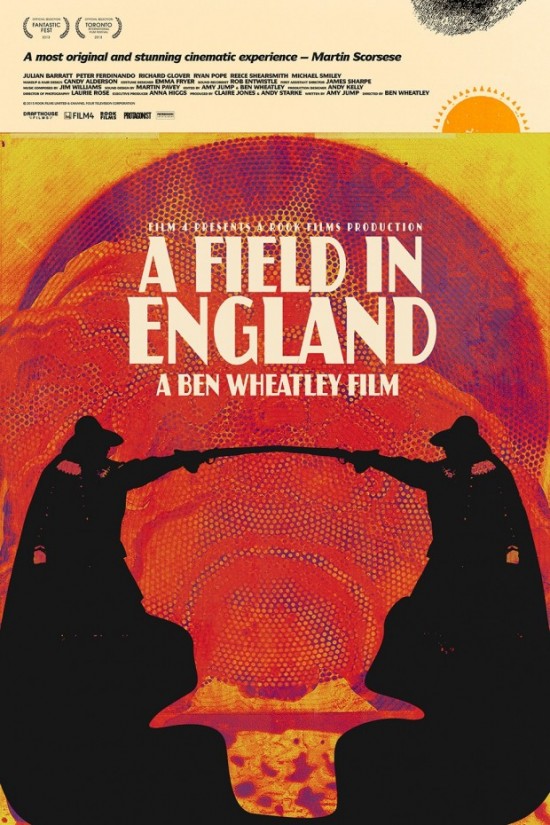 A Field in England opened in the U.K. last summer to fairly strong reviews. Time Out London's four-star review seems to sum up the consensus pretty well — they wrote that it was "maddeningly obtuse, but it's also breathtakingly lovely and genuinely unsettling."
Wheatley's originality was widely praised, even by those who didn't care for the film as a whole. The Guardian who found the experience "almost unbearable," nevertheless acknowledged that A Field in England was "a bold departure" for the filmmaker.
In the U.S., A Field in England lands in theaters and on VOD February 7. Reece Shearsmith, Julian Barratt, and Michael Smiley star.
England: 1648 AD. A small group of deserters flee from a raging battle through an overgrown field. They are captured by two men: O'Neil and Cutler. O'Neil (Michael Smiley), an alchemist, forces the group to aid him in his search to find a hidden treasure that he believes is buried in the field. Crossing a vast mushroom circle, which provides their first meal, the group quickly descend into a chaos of arguments, fighting and paranoia, and, as it becomes clear that the treasure might be something other than gold, they slowly become victim to the terrifying energies trapped inside the field. A Field In England is a psychedelic trip into magic and madness from Ben Wheatley – award-winning director of Down Terrace, Kill List and Sightseers.