Theme Park Bits: Captain America, Harry Potter, The Simpsons, Captain EO, Maleficent, Star Tours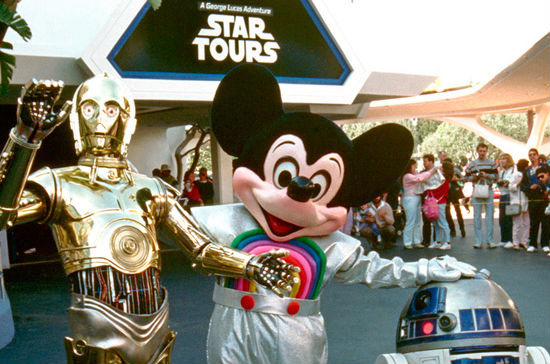 The battle between Disney and Universal is at the forefront of this edition of Theme Park Bits. Below, read about the following:
Captain America: The Winter Soldier is coming to Disneyland.
A new hint has surfaced at the closing of Captain EO.
Last week marked the 27th anniversary of Star Tours.
The CEO of Comcast, which owns Universal, says they're really pushing theme parks.
Photos from the Diagon Alley expansion of the Wizarding World of Harry Potter as well as multiple upgrades at Universal Hollywood.
A new hotel is opening at Universal Studios Orlando.
Maleficent gets a new float in a Walt Disney World parade.
With Captain America: The Winter Soldier coming soon, Disneyland is following in the footsteps of the last two Marvel movies and will bring Captain America to their flagship theme park in Anaheim, CA. No details are available beyond that but a good bet would be props from both films, maybe set or two and a cool interactive experience. Check back soon for more information.
Another major Disneyland rumor over recent months is the eventual closure of Captain EO Tribute, the Michael Jackson movie, produced by George Lucas and Francis Ford Coppola. Well, the tweet below shows a new Disneyland map that fails to mention the show, instead referring to the theater itself. Interesting.
Interesting: Captain EO is NOT listed on the new guide map but Magic Eye Theater is. Hasn't been called that since 97 pic.twitter.com/pQZHGBNa2m

— Guy Selga (@guyselga) January 9, 2014
Next door to Captain EO is Star Tours, and last week marked the 27th anniversary of the ride. Read more at the Disney Insider but here's a photo from opening day, January 8, 1987.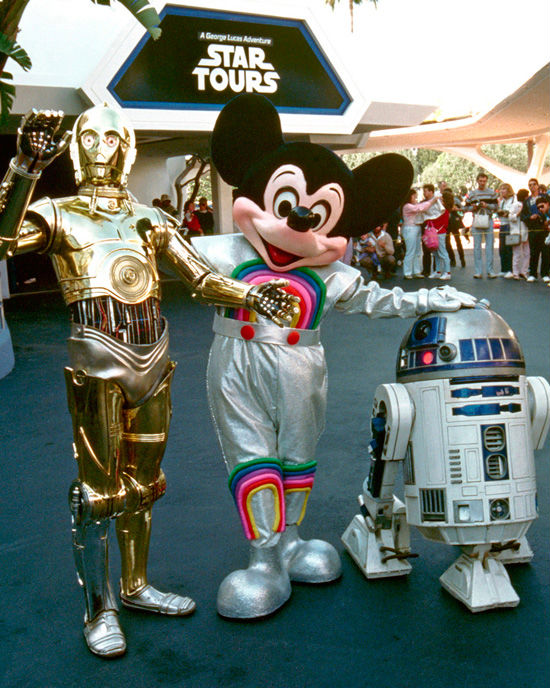 Despite those Disney updates, have you noticed the way both Universal parks continue to expand at a rapid rate? It's probably a result of Comcast really pushing parks as a priority. An article at The Disney Blog quotes the CEO of Comcast, Brian Roberts, as saying ""We're doubling down on theme parks. We think that there is a lot of 'there' there in the theme-park business for many years to come and that we have a low market share — and only one way to go." Harry Potter, Despicable Me, Transformers, The Simpsons, it's just going on and on. Read more at that link. Or just keep reading on....
For example, the Diagon Alley section of the Wizarding World of Harry Potter at Universal Studios Orlando is scheduled to open this Summer and The Disney Blog has a bunch of new construction photos. Here's one, of Grimmauld Place. Head there for more.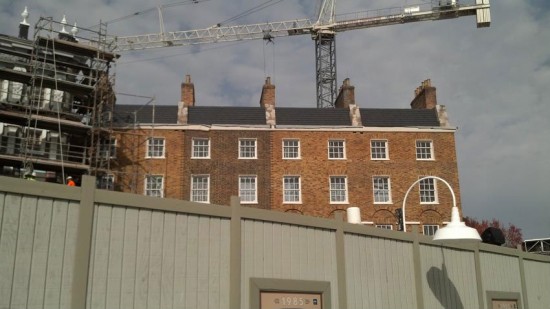 And, over at Inside Universal, there are a ton of photos (and descriptions) showing the beginnings of major construction at Universal Studios Hollywood. Harry Potter land, The Simpsons Springfield, new Despicable Me ride and more. Big things are happening at both those links.
Universal also has a brand new hotel opening in Orlando, the Cabana Bay. Disney and More has a bunch of images and info, head there for more and here's one example.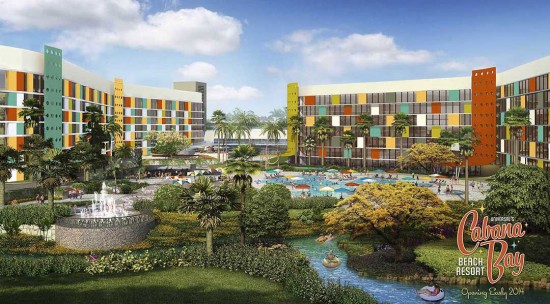 Finally, going back to Disney, to celebrate the upcoming film Maleficent, they've added a new float into the "Disney Festival of Fantasy Parade" at Magic Kingdom Park at Walt Disney World in Orlando. Here's one image via Disney Blog.