'Killers' Trailer: Sundance Witnesses A Grimy Murder Spree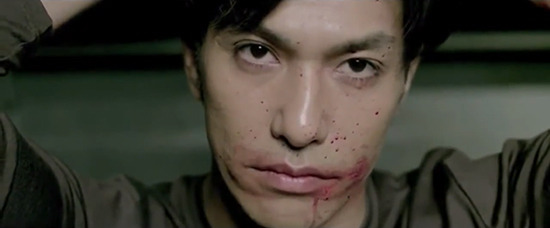 The horror anthology V/H/S/2 featured a great segment called 'Safe Haven,' directed by Gareth Evans (The Raid) and Timo Tjahjanto. Now Tjahjanto has a new project hitting Sundance this week. Killers was co-directed by him and 'Safe Haven' producer Kimo Stamboel, and the film looks like a dark, mean genre exercise. Killers follows two men, from Indonesia and Japan, who post videos of their crimes online in an effort to one-up each other. The result looks ugly, but also captured with a kinetic energy that offers some appeal to balance the grimy goings-on.
Kazuki Kitamura, Oka Antara, Rin Takanashi, Luna Maya, Ray Sahetapy star in the film. Check out a trailer below. 
Sundance describes the film as follows:
Mr. Nomura is an eerily handsome, sharply dressed, sociopathic serial killer who preys on the women of Tokyo. In Jakarta, a world-weary journalist named Bayu finds himself unexpectedly falling into vigilantism after brutally killing two sadistic robbers. When each posts videos of his violent sprees online, the pair find one another on the Internet and begin a toxic and competitive duel. While Bayu clings to the hope that he can resume a normal life, Nomura continues to spill blood without remorse. Killing, advises Nomura, is something everyone ought to consider.