Rumor: 'Batman Vs. Superman' And 'Justice League' Will Shoot Back To Back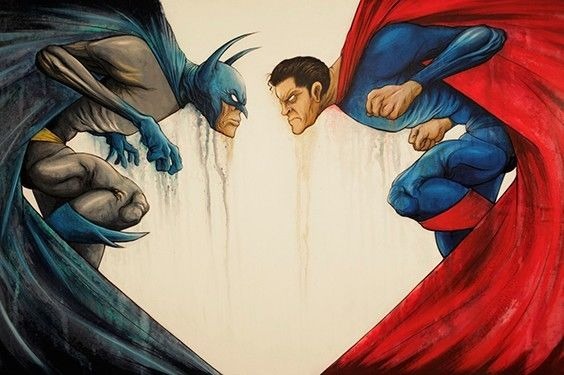 A new rumor is circulating that could explain the number of superheroes potentially showing up in Batman vs. Superman. We know for sure Batman, Superman and Wonder Woman will be in the Zack Snyder sequel, set for release July 17, 2015. We've also heard wild rumors of other superheroes, such as Green Lantern, Flash and Aquaman, possibly popping up in the film. Whether those rumors are true or not, the addition of Wonder Woman alone has fans worried Snyder's film will bite off more than it can chew.
Well the new rumor is Batman vs. Superman will end on a huge tease for a Justice League movie, which will shoot immediately after. Read about that, and a few other rumors, below.
The rumor comes from the guys at Latino Review. Whether or not it's true, it certainly is a good explanation for why so many superheroes are being mentioned in tandem with Batman vs. Superman: they all just show up at the end. That movie starts shooting in the next few months and, if Justice League shoots right after that, it could potentially build up an annual, Marvel-esque momentum.
Latino Review's article also mentions the reason Dwayne Johnson was meeting with DC was for a role in Justice League. And, while we're on the topic of Batman vs. Superman rumors, Comic Book Movie says Lost star Josh Holloway is up for a role in the film. However, even if that's true, it was likely before his new show Intelligence was a huge hit and scheduling might make his appearance impossible. Or, if he isn't needed until Justice League (he bears a resemblance to Aquaman, wouldn't you agree?) maybe it will pan out.
Again, these are rumors based on a few strands of absolute truth. Do you think a massive cliffhanger leading into Justice League in 2016 is the way to go in the DC Universe? Is Holloway a good Aquaman? And there is also still speculation that Batman vs. Superman actually is the Justice League film, which would change the context of all this theorizing.