Upcoming Third Season Of 'The Newsroom' Will Be Its Last; Plus Aaron Sorkin Completes Steve Jobs Script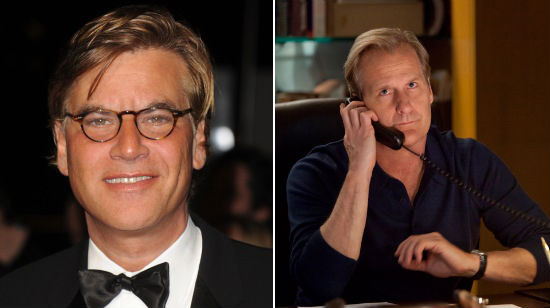 When it comes to HBO's series The Newsroom, people either love it or hate it. Knowing that, today everyone got some good news. For fans, a third season of the show has officially been announced. That third season will also be the series' last. The news also came with a postscript: series creator Aaron Sorkin has turned in his long gestating screenplay about Steve Jobs. 
Variety was among the outlets to first report on the fate of The Newsroom. Currently, the plan is to film in the spring and air in the fall and the head of HBO Michael Lombardo said "I'm sure this farewell season will be one to remember." There's no word on how current it will get in terms of the real life news.
As for the Jobs movie, odds are even though Sorkin has turned in the script, things probably wouldn't get really moving until he's done with The Newsroom. Also, there's no word if the intriguing three scene structure is still intact. One thing is for sure though, with The Newsroom finally ending, Sorkin will have time to work on the innumerable other projects he's been attached to.
Where do you fall when it comes to The Newsroom?