Kevin Smith's 'Helena Handbag' Might Become A Stage Musical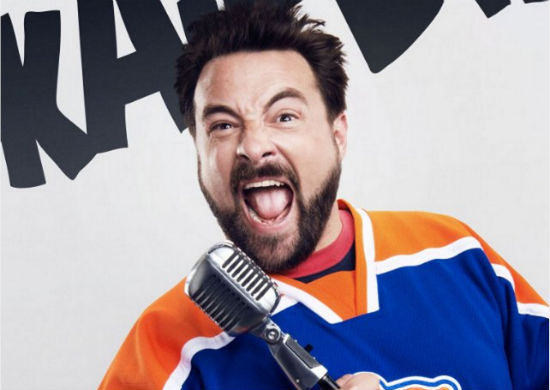 While most people in Hollywood keep their creative process secret, Kevin Smith is an open book. He loves to let his fans in on every thought and idea, which usually means we get to imagine various different projects in various different forms. Every creative type changes their mind about things; usually, however, they do it in private. Not Smith.
In Smith's world, he continues to keep us in the loop. His retirement, Hit Somebody, Clerks the Musical, and Clerks III  have all taken various different forms over the years and yet none have seen the light of day. It's just how Smith prefers to work, with his heart on his sleeve.
The latest change relates to Helena Handbag, a script Smith started writing based on a Smodcast story. It's about "mankind teaming up with Hell to save existence from extinction at the hands of a Rapturing giant Jesus" and while Smith originally thought he could make it as a low budget feature, now he's developing it as a stage musical.
Smith revealed this on his Facebook two weeks ago, but we've just been alerted to it via FilmDrunk. Here's the post:
So does that mean we'll actually see Helena Handbag as a stage musical? As Smith has made incredibly clear in the past, his creative impulses – as well as the financial backing – can change in an instant. But, for the past few weeks, he's forgone writing the idea as a screenplay and instead is doing it as a musical. And I think that sounds incredibly interesting.