Richard Linklater's Ambitious 'Boyhood' Premieres At Sundance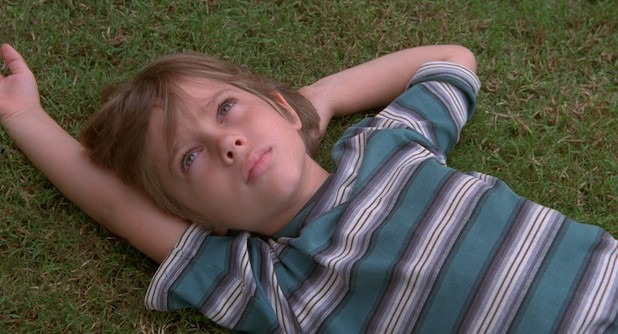 2014 will be the second year in a row to host the premiere of a highly-anticipated Richard Linklater movie. Last year it was Before Midnight, which continued the story told in Before Sunrise and Before Sunset.
This year, the film is Boyhood, the ambitious and unusual film that Linklater shot over the course of more than a decade. The film stars Ethan Hawke, Patricia Arquette, Ellar Coltrane and Lorelei Linklater. The festival describes it as follows: "Filmed over short periods from 2002 to 2013, Boyhood is a groundbreaking cinematic experience covering 12 years in the life of a family. At the center is Mason, who with his sister Samantha, are taken on an emotional and transcendent journey through the years, from childhood to adulthood."
So there's good reason that Angie put this high on her "most anticipated of 2014" list — while there have been films that follow the same people over the course of many years (Michael Apted's Up series is the obvious example) there are fewer dramatic examples than there are documentary. We're very excited to see how Linklater and his cast have managed to develop this story over the course of a decade in their lives.
Linklater shot much of the film over the course of summers from 2002 to 2012, and said in 2011 that he had about three years left to shoot with Coltrane. Seems like he got what he needed earlier than he thought, and while promoting Before Midnight last year Hawke started to reveal that the film would debut this year. This is sooner than expected, but Sundance is a terrific place for Linklater to bow the project.
The special preview screenings of Boyhood begin Sunday January 19 at 9:45 p.m. at the Eccles Theatre.