Watch The First Two Episodes Of 'Girls' Season 3 Online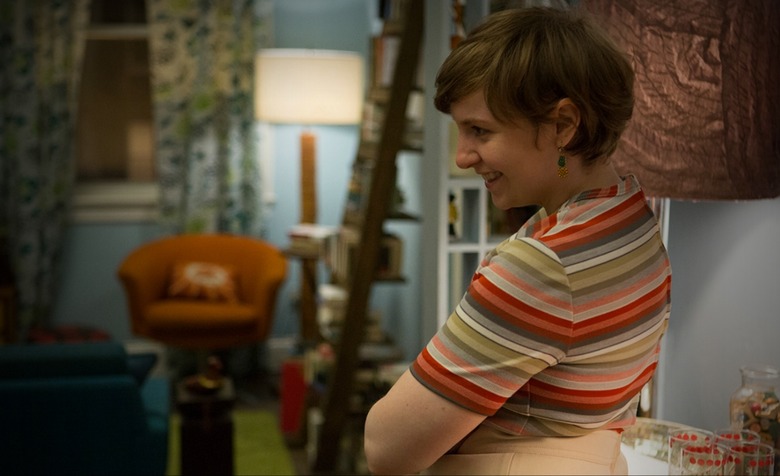 Maybe you skipped the two-episode return of Girls last night because you were watching the Globes. Or maybe you missed it because you have neither an HBO subscription nor the password to a friend's HBO Go account. Whatever your excuse, there's an easy, immediate fix for the tragic lack of Brooklyn 20something angst in your life.
The network has just posted the first two full episodes of Season 3 online, and you can watch them for free right now. Hit the jump to find out how.
The story picks right back up with Hannah (Lena Dunham), Marnie (Allison Williams), Shoshanna (Zosia Mamet), and Jessa (Jemima Kirke), with guest appearances by characters both familiar (Rita Wilson, Shiri Appleby) and not (Richard E. Grant, Orange Is the New Black's Danielle Brooks). Conspicuously absent in all of this is Christopher Abbott, who abruptly departed after Season 2.
If you'd like a reminder of where we left off before you dive back in, here's a three-minute recap of Season 2 by Time.
Girls has always been a divisive series, and those who've never warmed to self-obsessed Hannah and her equally clueless friends likely won't care for the new season, either. But among fans of the show, the consensus seems to be that Season 3 is off to a solid start. HitFix called these two "strong, funny episodes," and Vulture wrote that they were "smart and tricky."Grantland was a bit cooler on it, finding the episodes "suddenly smaller, more limited" than previous seasons, though they added that that wasn't "necessarily a bad thing." The AV Club concurred, praising the new season as "more confident and assured" but cautioning that "predictability can be the antagonist of invention."