'From Dusk Till Dawn' TV Trailer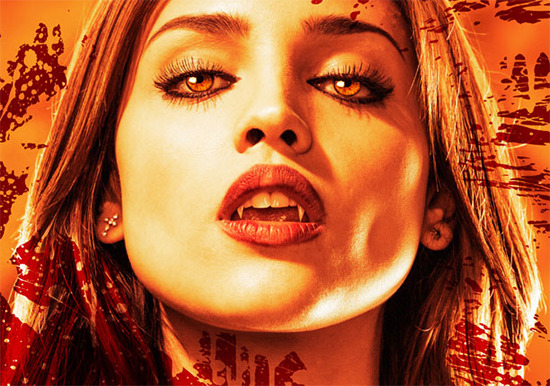 At the end of last week we saw the first official still image from From Dusk Till Dawn — that's the new TV series that remakes and expands the film by Robert Rodriguez and Quentin Tarantino. Now we've got the first trailer for the series, which also comes from Rodriguez. It stars D.J. Cotrona and Zane Holtz as criminal brothers Seth and Richie Gecko, who run across vampires such as the one above, played by Eiza Gonzalez. (She's got the role once played by Salma Hayek.)
The show also features Don Johnson, Wilmer Valderrama and Robert Patrick as it presents the "novel version" (in Rodriguez's words) of the short story originally plotted out in the film. See the trailer below.
From Dusk Til Dawn premieres March 11 on El Rey.
Here's the full poster, which like the trailer comes from EW.