'Game Of Thrones' Season Four Trailer: Live In Daenerys' New World, Or Die In The Old One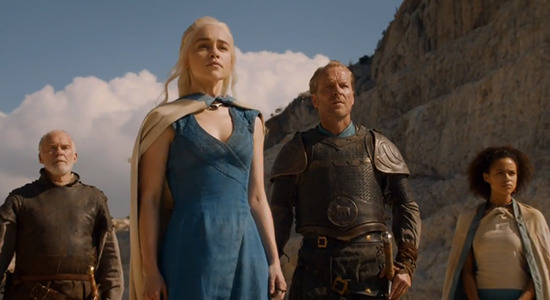 While the Golden Globes were going on over at one of the major networks, HBO used this evening to bow its new series True Detective, and for the return of Lena Dunham's Girls. While the pay cable fave has those big debuts now, the biggest season return won't take place until the spring, when Game of Thrones returns for its fourth season.
The first full trailer for that new season debuted tonight, and it isn't a collection of action clips, but a statement of purpose for the many characters as they attempt to consolidate power, or simply stay alive. Check it out below.
Game of Thrones returns to HBO on April 6.