First Look: D.J. Cotrona And Zane Holtz In 'From Dusk Till Dawn' TV Series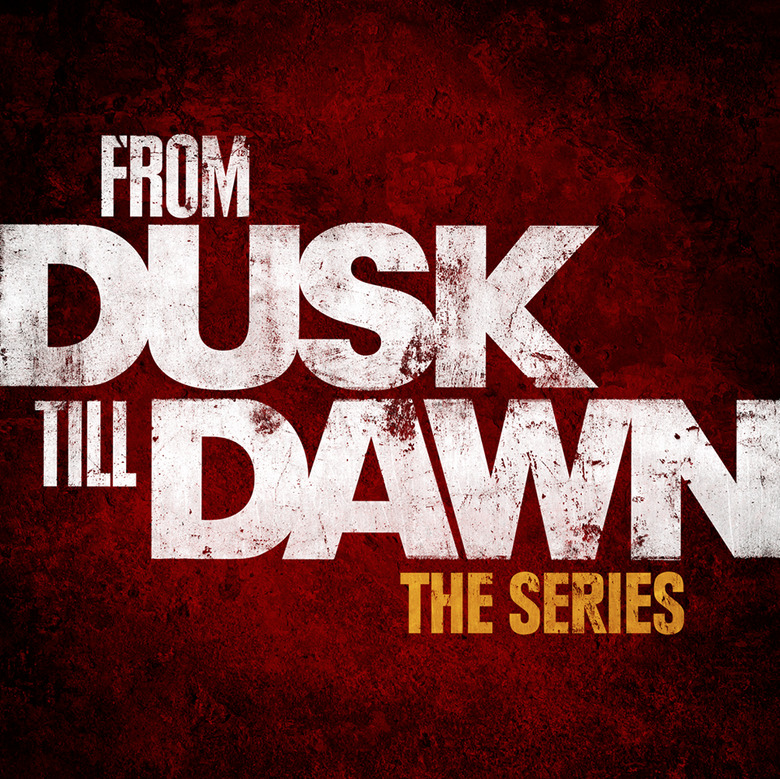 Below is the first still of D.J. Cotrona and Zane Holtz as Seth and Richie Gecko, in the From Dusk Till Dawn TV series from Robert Rodriguez. The two play the roles originated by George Clooney and Quentin Tarantino in the 1996 film from Rodriguez and Tarantino, but the series isn't just a remake, says the creator.
Rodriguez calls the film the short story version, and the series the novel. Below, he explains a bit more about what we'll see, and what's going on in the image.
Buzzfeed has the shot, and the interview.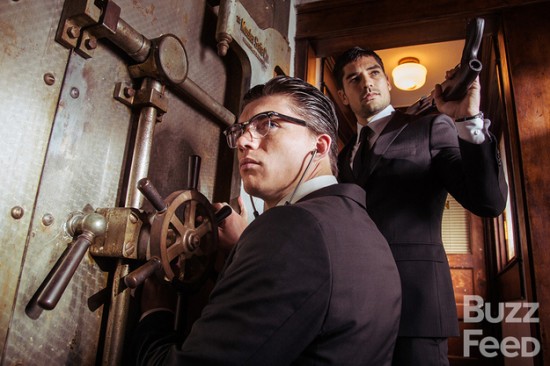 There will be new characters and plot threads, some of which flesh out the characters' background before the movie opens. This shot is of a bank heist referenced but not seen in the film, for example.
The whole idea of the series was birthed out of Rodriguez's interest in the Mesoamerican myths he found while doing research for the original film. Some elements of that mythology ended up in the original film, but there'll be a lot more in the series. The director says,
It is seeing something that you've never seen before, this Mesoamerican mythology of demon culture and these vampires that are not your traditional vampires. It's a mix of this crime saga with these supernatural elements that will make this different from anything else on television.
From Dusk Till Dawn will air early in 2014 on the new El Rey network.