Construction Begins On Disney's 'Avatar Land'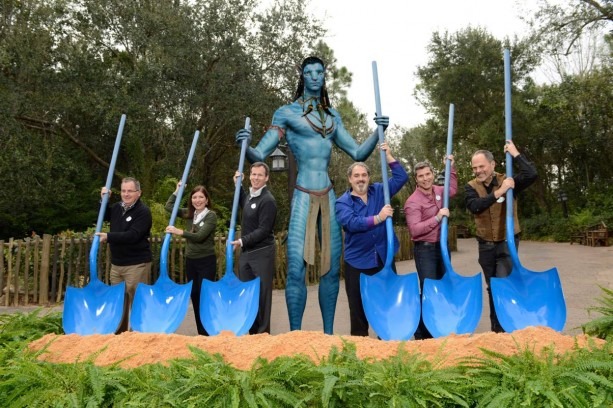 After years of rumor, conjecture and controversy, January 10, 2014 marks the day Disney finally broke ground on the brand-new Avatar Land. It'll be a full day- and nighttime area of Animal Kingdom in Orlando, FL co-designed and imagined by James Cameron himself. The aim is to have the area open in 2017, which would be between the planned release dates of Avatar 2 and Avatar 3 in December 2016 and 2017.
Watch a video below.
The official Disney Parks blog announced the momentous event and published the above photo illustration (Jake Sully is not actually there). Here's a video with some teases of what to expect come 2017
If you click here, you can see lots of concept art of the now-under-construction area. We'll certainly keep you updated on the progress and more and more cool elements are built.