'Homeland' Star Rupert Friend Replaces Paul Walker In 'Hitman' Sequel 'Agent 47'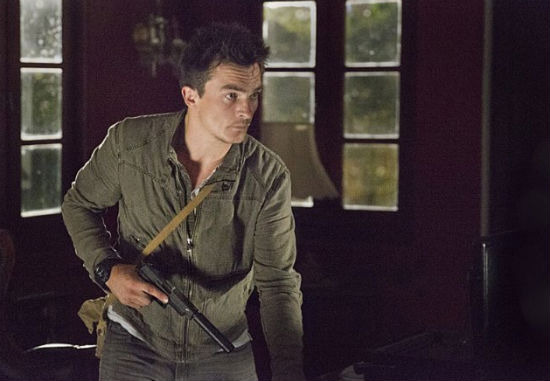 Before his death, Paul Walker was planning on going from Fast and Furious 7 to Agent 47. That film, originally thought to be a reboot of the video game adaptation Hitman, is in fact a sequel. Sequel or reboot though, Walker's death left commercial director Aleksander Bach without a star.
Enter Rupert Friend, who has been seen on the last two seasons of Homeland as CIA Agent Peter Quinn. He's now signed to replace Walker in the title role of a bald, elite assassin.
The Wrap broke the news of the casting. Agent 47 is written by Kyle Ward, Skip Woods, and Michael Finch, and will be distributed by 20th Century Fox.
According to the story, while Walker's passing left the film without a major star, producers believe the franchise is popular enough to succeed on its own name. The first Hitman, released in 2007 starring Timothy Olyphant, wasn't a huge hit domestically, but grossed $100 million worldwide. There's no word on how this film picks up that story.
Friend is a pretty convincing killer on Homeland and I'm glad to see him get a starring shot. It's hard to get too excited, though, when the first Hitman was so uninspired.
What do you think of the change?