David Fincher's 'Gone Girl' Has Different Third Act From Original Novel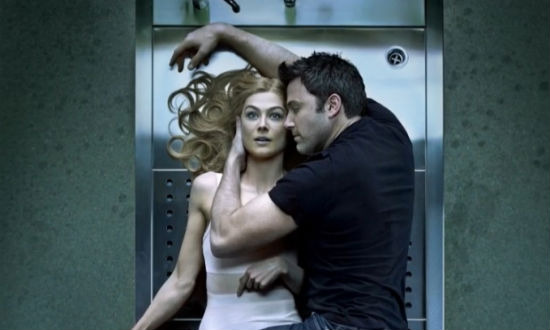 Gillian Flynn's best-selling novel, Gone Girl, has one of the most divisive endings in recent memory. (It's an ending we won't spoil here.) Having read the book, I remember thinking, "Audiences are going to be so pissed if David Fincher's movie ends this way." Turns out, that might not be a problem. We've known that he was't going to be as faithful to the novel as he was with The Girl With the Dragon Tattoo, and in the latest issue of Entertainment Weekly the author, who adapted her own novel for the screen, admitted she reworked much of the original story. Part of that is an entirely new third act. Read the quotes, which will avoid spoilers, below.
All of the new Gone Girl info is from the latest issue of Entertainment Weekly. The Film Stage pulled this latest quote from Flynn.
Ben [Affleck] was so shocked by it. He would say, 'This is a whole new third act! She literally threw that third act out and started from scratch.'
Again, I won't spoil what that could mean nine months away from the film's release, but I do recommend reading the novel. It's a tense, surprising page turner with three very distinct acts. The story centers on a seemingly perfect married couple, Nick (Affleck) and Amy (Rosamund Pike), who move out of the city after losing their jobs. On their anniversary, Amy mysteriously disappears and Nick is the primary suspect.
In the same article (and posted yesterday), Flynn talked more about changing the screenplay from the original novel:
There was something thrilling about taking this piece of work that I'd spent about two years painstakingly putting together with all its eight million LEGO pieces and take a hammer to it and bash it apart and reassemble it into a movie.
David Fincher's Gone Girl, featuring a whole new third act, opens October 3.