'Veronica Mars' Series Now Available For Streaming On Amazon Prime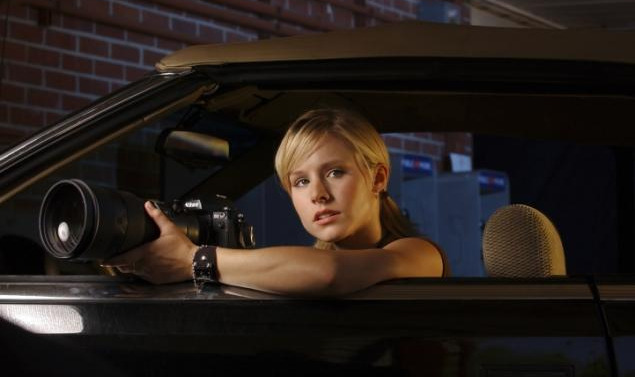 With just nine weeks to go (!) until the long-awaited Veronica Mars movie sequel hits theaters, now seems as good a time as any to start revisiting the original series. If you already have the DVDs, that's a simple matter of popping them into your player. But if you don't, Amazon Prime could be your new best friend.
The streaming service has secured exclusive online streaming rights to all three seasons, effective immediately. Meaning, Prime members can log into their accounts right now to watch the show for free. Hit the jump for more details on the deal.
Non-Prime members can still watch the show on Amazon, but it'll cost them — $2.99 to buy each episode or $44.99 for each season, to be precise. At those rates, it makes more sense to just shell out for a Prime membership, which goes for $79 a year and includes free two-day shipping.
The exclusive deal means Netflix and other streaming services will not be able to offer the episodes to rent, although they'll still be available to purchase through online stores like iTunes at comparable prices. However, those looking to buy may just want to get the DVDs instead. Currently, all three seasons can be had on Amazon.com for around $100.
As of now, there are 64 days left until Veronica Mars' March 14 premiere; in a nifty bit of timing, 64 is also the total number of Veronica Mars episodes produced. Watch one episode a day and you'll be all caught up (or re-caught up) by the time the movie rolls around. That is, if you can resist the urge to just marathon them all.