First Look: Shailene Woodley Is Sick, Lovesick In 'The Fault In Our Stars'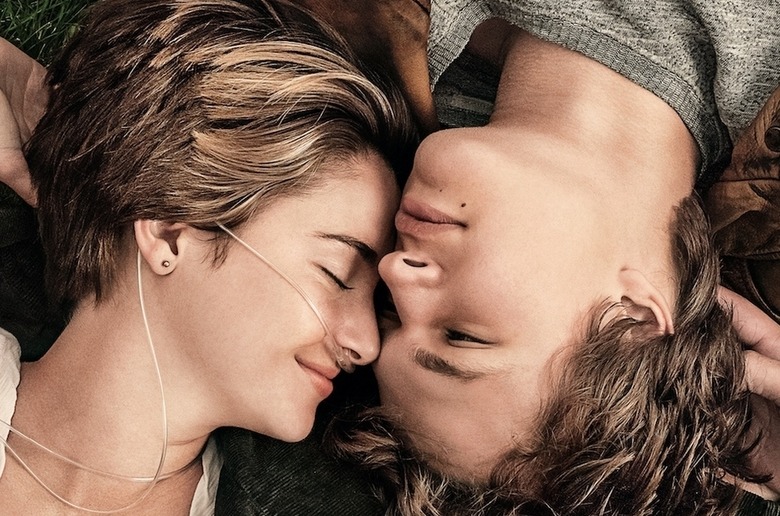 Shailene Woodley has two highly anticipated YA adaptations out this year, one of which (Divergent) is being touted as the next Hunger Games. And indeed, it has everything an on-trend teen flick needs right now: a dystopian setting, a kickass heroine, and plenty of action.
But for my money, the far more promising one is The Fault in Our Stars. Woodley plays Hazel Grace, who meets and falls for a boy (Ansel Elgort) in her cancer support group. While the premise has the potential to get real sappy real fast, the source material by John Green gained lots of fans, of all ages, for its honesty and wit.
If director Josh Boone manages to retain that vibe, this could be 2014's The Spectacular Now. It certainly helps that he's got the writers of The Spectacular Now, Scott Neustadter and Michael H. Weber, working with him here. Check out the first image from the movie after the jump.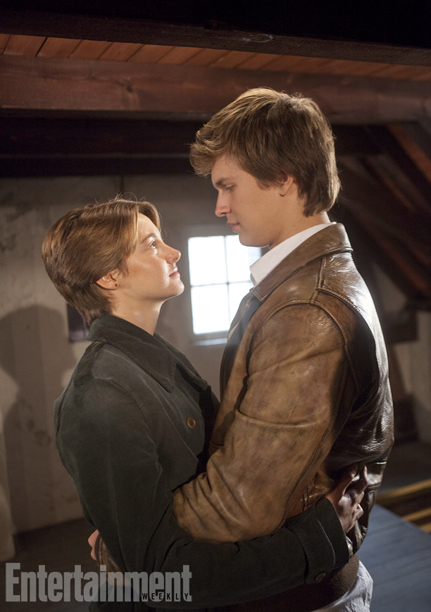 Those who've read the book may recognize the scene. The young couple take a trip to Amsterdam to meet Hazel's favorite author, and while there take an excursion to the Anne Frank house. They have their first kiss there, which... okay, maybe is a tiny bit morbid, but then the characters' morbid sense of humor is part of what draws them together.
The casting of Elgort as Gus attracted some grumbling when it was first announced because, coincidentally, he also plays her brother in Divergent. But this image should help put fans' worries to rest. He looks absolutely adorable with her here, movie siblings or not.
The Fault in Our Stars opens June 6. Nat Wolff, Willem Dafoe, Mike Birbiglia, Laura Dern, and Sam Trammell also star. Check out the poster below.