'Bad Words' Green-Band Trailer: Jason Bateman's Dark Look At Spelling Bee Humor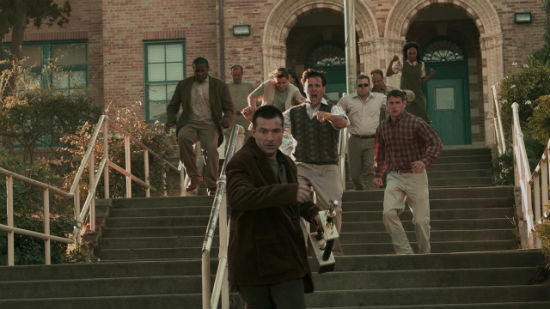 Jason Bateman's directorial debut, Bad Words, premiered at last year's Toronto International Film Festival. Buzz was solid for the dark comedy, which stars Bateman as a 40-year-old man who finds a loophole in the system and competes in the National Spelling Bee. Alison Janney, Kathryn Hahn and Phillip Baker Hall co-star in the film, which finally hits theaters March 14 in a limited opening before going wide on March 28. Though we've seen a red-band trailer, the green band has now been released.
Thanks to Apple for the trailer.
Here's the plot description:
Jason Bateman (Identity Thief) makes his feature directorial debut with the subversive comedy Bad Words. Mr. Bateman stars as Guy Trilby, a 40-year-old who finds a loophole in the rules of The Golden Quill national spelling bee and decides to cause trouble by hijacking the competition. Contest officials, outraged parents, and overly ambitious 8th graders are no match for Guy, as he ruthlessly crushes their dreams of victory and fame. As a reporter (Kathryn Hahn of We're the Millers) attempts to discover his true motivation, Guy finds himself forging an unlikely alliance with a competitor: awkward 10-year-old Chaitanya (Rohan Chand of Homeland), who is completely unfazed by Guy's take-no-prisoners approach to life.