'Snowpiercer' International Trailer: "Is It Time?"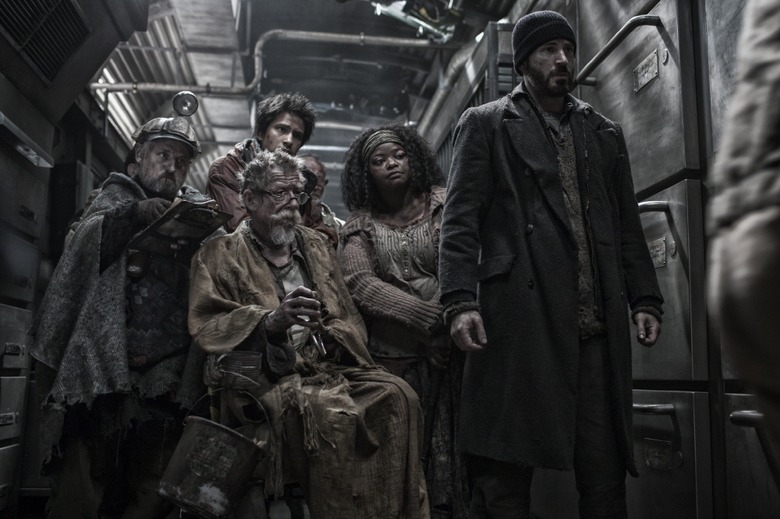 We may receive a commission on purchases made from links.
After several months, the battle between Bong Joon-ho and The Weinstein Company over the U.S. release of Snowpiercer remains unresolved. At this point, it's anyone's guess when Stateside audiences will finally get to see the film, or what shape it'll be in when it gets there. But folks in other countries have been luckier, and today we have a new trailer from Japan that shows a bit of new footage. Check it out after the jump.
According to various sources including Bong himself, the Weinsteins wanted to re-edit Snowpiercer as a more traditional action-thriller lest "audiences in Iowa and Oklahoma" fail to understand it. But the original version of the film hasn't had any trouble drawing raves from critics, and Bong even says that his version fared better at American test screenings than the Weinsteins' did.
Nevertheless, the Weinsteins are being pretty stubborn about the changes, so we in English-speaking regions are still waiting for their word on the film. Meanwhile, Snowpiercer is already old news in some other countries. It premiered in Bong's native South Korea last fall, and began rolling out to other countries shortly after that. In France, it's already gearing up for a home video release — which could be good news for impatient American cinephiles.
The Film Stage points out that Amazon.fr is now taking pre-orders for March 26 release of the Snowpiercer Blu-ray. And yes, we're talking about the full 130-minute cut here. While it's unclear whether English subtitles will be included, the vast majority of the film is in English anyway with just a few bits in Korean. The bigger downside is that it's a Region B / 2 Blu-ray, which means you'll need a region-free player to watch it.Chris Evans leads the star-studded cast of Snowpiercer, as a have-not revolutionary leading the charge against the haves. Tilda Swinton, Jamie Bell, John Hurt, Ed Harris, Octavia Spencer, Kang-ho Song, and Ah-sung Ko also star.