Matt Reeves Will Be Back For Third 'Planet Of The Apes' Prequel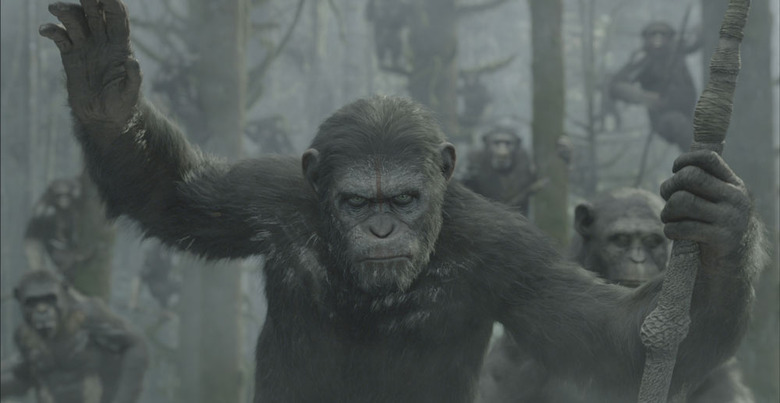 While there was some confusion many months ago over who would direct the sequel to 2011's Rise of the Planet of the Apes, 20th Century Fox is removing all doubt for a potential third installment.
Matt Reeves, the director of this year's sequel Dawn of the Planet of the Apes, has signed to direct an untitled, undated third prequel to the 1968 film. Reeves, the director of Cloverfield and Let Me In, will pen the screenplay with Mark Bomback. He'll move right onto it after finishing the current installment, which is due in theaters on July 11. Deadline broke the news of the deal.
Rupert Wyatt directed the surprise 2011 hit, which started the long story of how the planet Earth became the ape dominated planet Charlton Heston visited in the classic 1968 film. After grossing $176 million domestic, 20th Century Fox fast-tracked a sequel and while they wanted Wyatt to return, he eventually took himself out of contention because he felt the turnaround was too quick.
Enter Reeves, who ended up with a film that takes place almost a decade after the 2011 movie. Dawn stars Jason Clarke, Gary Oldman, Keri Russell and others and is about humans trying to take back the planet they slowly began to lose after Caesar (Andy Serkis) and fellow apes rebelled.
Until we see Dawn on July 11, we won't know exactly how close to the original, fully fledged Planet of the Apes this third film will be. All we now know is the second doesn't get all the way there. Also, it's a very good sign Fox is confident enough in what Reeves did with the sequel that they're bringing him back for another.
Are you looking forward to the continuation, in a second and third film, of this prequel series?