Details Emerge About The Wachowskis' Globe-Spanning Netflix Series 'Sense8'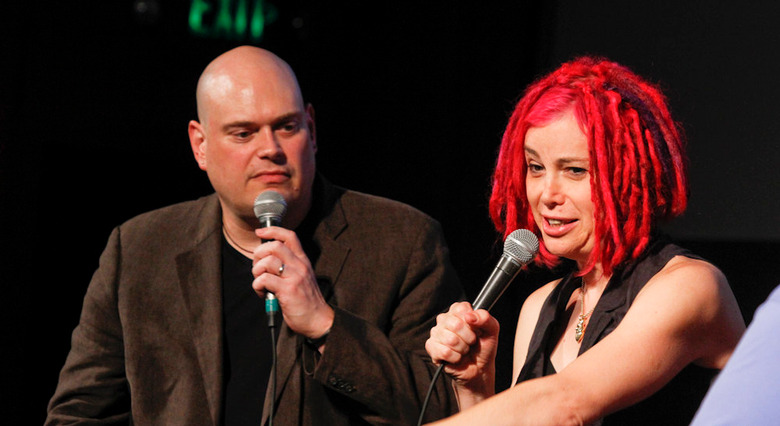 Andy and Lana Wachowski's Jupiter Ascending has been getting a lot of attention lately, because that's what happens when you turn America's Sweetheart into Jacobim Mugatu. But it's just one of two major sci-fi projects due from the pair this year. The Wachowskis are also teaming with J. Michael Straczynski (Babylon 5) on their first small-screen effort, a new Netflix series titled Sense8.
At the time of its announcement, the drama was described in vague terms as being about "minds linked and souls hunted," but now we have some more details about the dramatic, globe-spanning plot. Hit the jump for character details and more.
The main characters include:
...a closeted Mexican telenovela hunk, an Icelandic party girl, a German safe-cracker, a Korean businesswoman, an African bus driver and a transgender American blogger (a la Lana?). Perhaps most intriguing, though, are Jonas, an apparently magic African-American who appears to all of the "visionaries," and his evil counterpart, Mr. Whispers (arguably the best-named villain since The X-Files' Cigarette-Smoking Man).
None have been cast yet, but Straczynski and the Wachowskis have some time as production doesn't begin until June. The shoot will be as international as its cast of characters, moving through Seoul, Mumbai, Nairobi, Berlin, Mexico City, San Francisco, Chicago, and the UK. Each of the ten episodes will center on the characters' separate tales.
At first glance, the sheer variety of character types looks promising. Since they're all over the spectrum in terms of race, gender, nationality, social class, and what have you, Sense8 has the potential to tell all different kinds of stories — just as the Wachowskis did to interesting, if uneven, effect in Cloud Atlas. The series is expected to premiere in late 2014.