Rewrite Your Most Anticipated Lists: 'Paul Blart' Sequel Moves Forward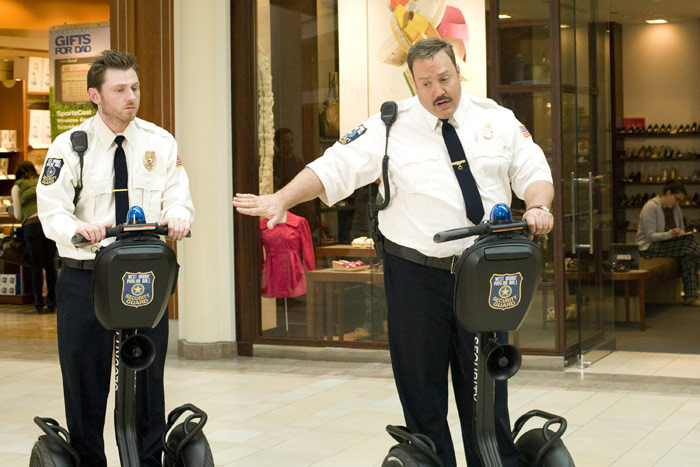 Briefly: The Kevin James comedy Paul Blart: Mall Cop may have been a punchline for anyone who wanted to tear down a dumb comedy, but the movie made money. Plenty of it, in fact. (Almost $200m globally against a $26m budget, and that's before ancillary earnings.) With James continuing to be a draw in stuff like the Grown Ups films, you can't be surprised that Sony thinks a Paul Blart sequel is still a good idea.
So Andy Fickman (Parental Guidance) is now in talks to direct the sequel, with James once again set to star and co-write with Nick Bakay.
THR says the film will likely shoot starting in April, and we don't know whether or not this would hit late this year or in 2015. The latter seems more likely, which means films like Avengers: Age of Ultron and the Man of Steel sequel should start getting scared.