Toad Returns In 'X-Men: Days Of Future Past' Played By Evan Jonigkeit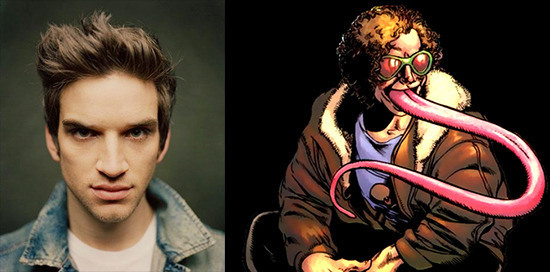 One of the most memorable things about Toad in the first X-Men film might be that he was on the receiving end of the film's most unintentionally funny line. But the character, which dates back to the very earliest issues of the X-Men comic series, will get another chance on screen in Bryan Singer's X-Men: Days of Future Past.
While Ray Park played him in the original film, this time we'll see a younger Toad, played by Evan Jonigkeit. Watch a video interview with the actor below.
MTV spoke to Jonigkeit, who said,
I read a lot of the comic books. I found out the storyline of my character, who is Toad. X-Men fans will know that Ray Park played him in the first movie, so it's a generation story of how he came to be. It's really cool... The aesthetics of the character are much different [from the first film], and I'm not really allowed to say a whole lot more than that.
X-Men: Days of Future Past opens on May 23, 2014. It also stars Patrick Stewart, Ian McKellen, Hugh Jackman, Michael Fassbender, James McAvoy, Jennifer Lawrence, Halley Berry, Nicholas Hoult, Ellen Page, Shawn Ashmore, Peter Dinklage, Omar Sy, Daniel Cudmore, Fan Bingbing, Boo Boo Stewart, Adan Canto, Evan Peters, Josh Helman and Lucas Till.