BBC Offers Diversionary Photo Of Peter Capaldi On 'Doctor Who' Set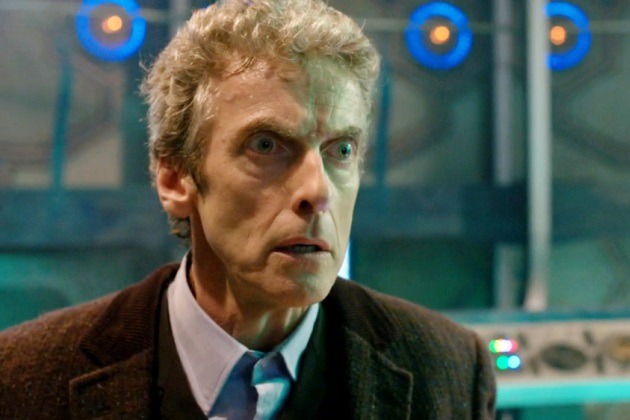 It's been a big year for Doctor Who fans, as the turnover from Matt Smith to Peter Capaldi was finessed by an anniversary special that dove into some previously unseen bits of the character's history, complete with the return of a fan-favorite actor and the debut of a new part of the Doctor's history.
Now we've got a new image of Capaldi in costume, posed and distributed to celebrate the show's start of production with the actor in the lead role. The show's writer and producer, Steven Moffat, joked, "First the eyebrows! Then, at Christmas, the face! Coming soon, the whole Doctor. In the Cardiff studios, the Capaldi era begins." That's "the face," above, from the Christmas Special. Below, you can see the new image.
And for those who haven't been hanging on every tidbit of news about the new Doctor Who, the first two episodes of the new series are directed by Ben Wheatley (Kill List, Sightseers, A Field in England). That info has been around for a couple months, but it's worth emphasizing now.
Thing about this pic is that it doesn't show quite what you think it does. The BBC included a disclaimer stating "Please note that this picture does not show the Doctor's new costume."
The BBC accompanied this photo with a brief statement:
On the heels of the Doctor's recent regeneration, BBC AMERICA has released the first image of the Twelfth Doctor, Peter Capaldi (The Thick of It), who stepped on set today for his first full day of filming for season eight of the hit series. Capaldi made his first appearance as the Doctor in the show's 50th anniversary special, The Day of the Doctor, before formally taking over the iconic role in the 2013 Christmas special. Starring alongside Jenna Coleman (Death Comes to Pemberley) as companion Clara, Capaldi will next appear in season eight of Doctor Who, which premieres later this year.