'Rock Of Ages' Scribe Teams With 'Frozen' Composers For Disney's 'Bob The Musical'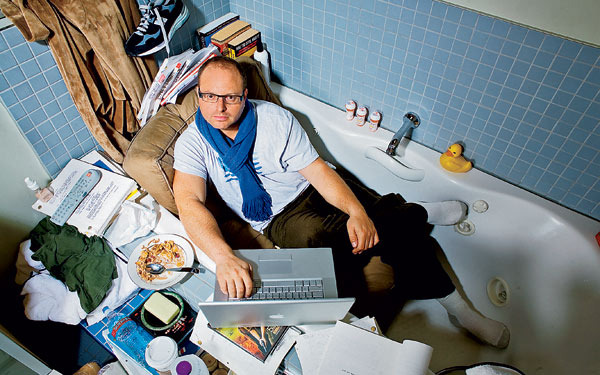 Disney's Bob the Musical has been in the works for a full decade at this point, but it's been slow going. One of the last updates we got on it was that 21 Jump Street's Phil Lord and Chris Miller were negotiating to direct, but even that ultimately amounted to nothing as they've since moved on. However, it finally seems to be gaining some fresh momentum as Rock of Ages scribe Allan Loeb has been tapped to write the musical comedy.
As for what's inspired this sudden uptick in activity, well, we're not privy to the conversations that took place. But if we had to guess, we'd say that Frozen's lasting success probably had a little something to do with it — Bob the Musical has long had Frozen composers Robert Lopez and Kristen Anderson-Lopez to write the tunes. Hit the jump for the latest on this long-gestating project.
The project has been kicking around since 2004 and has had several notable names linked to it at various points, including Adam Shankman (Rock of Ages). Lord and Miller entered talks in 2010 and were still attached as of 2012, but have apparently dropped out in the past couple of years. Matt Fogel (Big Mommas: Like Father, Like Son) was on board to script at that point.
Lopez and Anderson-Lopez signed on in 2011. The pair had just come off of Disney's Winnie the Pooh. Additionally, he is known for creating the stage shows Avenue Q (with Jeff Marx) and Book of Mormon (with Trey Parker and Matt Stone).
Loeb's credits range all over the place. His work on Rock of Ages is perhaps the most relevant here, since that's also a musical, but he also has experience in the drama (Wall Street: Money Never Sleeps, Things We Lost in the Fire), comedy (Just Go with It, Here Comes the Boom), thriller (21), and action-adventure (the upcoming San Andreas) genres.