Watch Michael Bay Awkwardly Abandon Samsung's CES Press Conference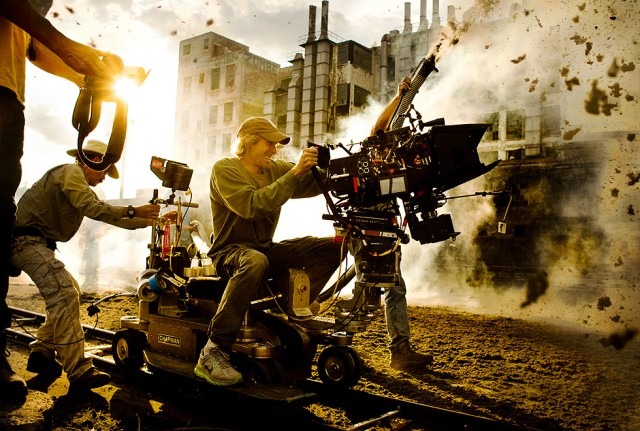 Transformers director Michael Bay appeared at Samsung's CES 2014 Press Conference (which is still going on at the time of this posting) to help introduce the company's UHD curved television displays. But when the teleprompter stopped working, Bay gets flustered and awkwardly decides to ditch the presentation. Bay walks off the stage leaving Joe Stinziano, executive vice president of Samsung Electronics America, to recover from the technology failure. Watch the video embeddeed now after the jump.
The video below begins at the 56 min 25 second mark of the presentation as Michael Bay is introduced:
I actually feel bad for Bay. In his defense, its hard to talk on stage in front of a huge auditorium full of people. But imagine you go up on stage expecting to have the script in front of you on the teleprompter, but the equipment fails.
Thanks to Reza for the heads up.
Update: Michael Bay has posted a comment on his official website:
Wow! I just embarrassed myself at CES – I was about to speak for Samsung for this awesome Curved 105-inch UHD TV. I rarely lend my name to any products, but this one is just stellar. I got so excited to talk, that I skipped over the Exec VP's intro line and then the teleprompter got lost. Then the prompter went up and down – then I walked off. I guess live shows aren't my thing. But I'm doing a special curved screen experience with Samsung and Transformers 4 footage that will be traveling around the world. – Michael