Cool Stuff: 'The Simpsons' House LEGO Set [UPDATE]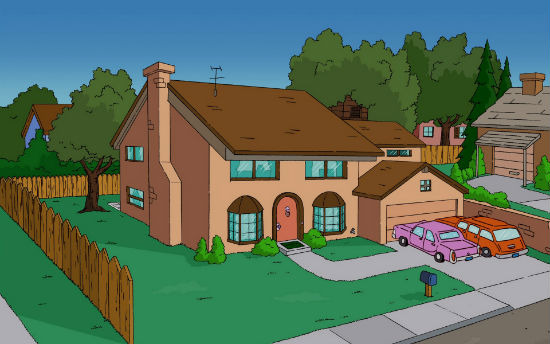 Maybe it's just personal nostalgia but Lego seems to be getting cooler by the day. Their Cuusoo program is bringing fresh new properties to the platform and almost every set they create feels more impressive than the next one. They're also adding new brands to their roster and one of the latest is The Simpsons. A slew of sets based on the hit show are on the way and now the first images of the first set, the Simpson House, have come online. Check it out below.
UPDATE – We've updated the post with some official images and information about the set including cost and release date.
Thanks to EuroBricks (via Collider) for the images.
That's a 2,523-piece set with six minifigures: Homer, Marge, Bart, Lisa, Maggie and Ned Flanders. There's no retail price yet, but usually sets of that size run between $150-$200. It's slated for an April release.
While the facade of the house is cool enough, the fact this set opens up, has all the rooms, the car and more is just incredible. What do you hope are some of the other upcoming sets?
UPDATE: Collider got the official press release for the set, which says it'll actually be out February 1 and cost $199.99. Here are just a few of the official images. Head there for more and high-res versions.