This Week In Trailers: 2 Girls 1 Cake,The Sunnyboy, Suburbanite, Memphis, The Immaculate Reception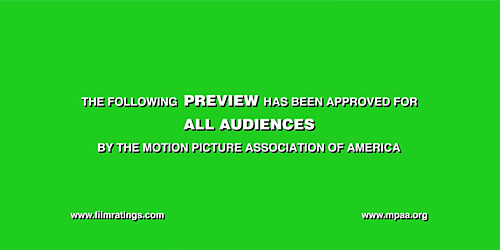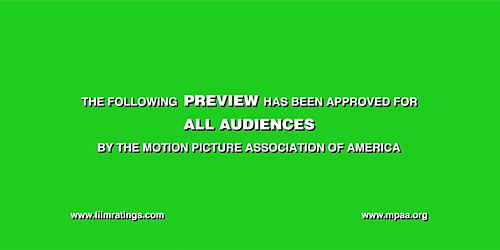 Trailers are an under-appreciated art form insofar that many times they're seen as vehicles for showing footage, explaining films away, or showing their hand about what moviegoers can expect. Foreign, domestic, independent, big budget: What better way to hone your skills as a thoughtful moviegoer than by deconstructing these little pieces of advertising? This week we really are going to rock the suburbs, inadvertently ingest human bodily fluids, throw a Hail Mary to get the girl, get low down in Memphis, and get crazy down under.Memphis Trailer
If you want to see what would be included on my Best of 2014 if I had to choose right now, this would be number one.
Filmmaker Tim Sutton's approach to communicating exactly what this story is about delightfully two-steps around any narrative cohesion. And it's for the best because we are taken on a fantastic journey through sight and sound without getting bogged down by superlatives, pull-quotes, or any kind of omniscient presence to box us into a certain way of framing what we're seeing. It's like intimate portraits of real people come to life through thoughtful cinematography with an emphasis on genuine emotion. Too often I'm left feeling nauseous by being jerked back and forth through someone's myopic maze of what they think I should take away from a movie but this lets me soak in these people, the way they look, and they way they move. It's fresh and I couldn't be more in love with something this week than I am with this.
The Sunnyboy Trailer
To wit: I have no idea who the Sunnyboys were.
However, ever since I watched and really enjoyed the Paul Kelly documentary last year, Stories of Me, I've found the tales of musicians who have struggled to be something of a universal tale that can be interesting regardless of geographical boundaries.  What I find in this trailer is something of a primer on who this guy was and his place in the musical heritage of Australian pop music. Director Kaye Harrison does something fairly basic in setting things up but just because it's basic doesn't take away from this trailer's effectiveness in telling us the who, what, when, where, why, and how. Of course, we don't go into any great detail but just skimming the high points of this story is enough to be a tantalizing appetizer for what I can only imagine is a story of someone who had it, lost it, and never quite regained it.
2 Girls l Cake Trailer (NSFW)
Whatever you think filmmaker Jens Dahl is trying to do with the title of his short you can be guaranteed it comes pretty close to what you're thinking.
I don't know what I SHOULD have been expecting but this did not disappoint in any regard. It's genuinely jarring to go from woman squatting over a baking pitcher to her contemplating "Should I? Shouldn't I?" as we process the implications of what this all means. No time for love, Dr. Jones, we're in the kitchen and we're making that damn cake with its lovely and tasty looking fondant, knowing full well some kind of bodily fluid is in there. We need to know, have to know, who is going to get this cake. I get that. My mind is racing as I look at the playing time of this trailer and knowing we don't have much left in order to clear this all up. Was it an ex-boyfriend? Ex-girlfriend? Why the cake? Is it another woman? If so, why take the cake? All these thoughts build to a pressing of a doorbell. And the screen goes dark.
If you ever want to know how to absolutely tease an audience and make me want to see your short just so I can resolve this fictional drama, this would be it.
The Immaculate Reception TrailerCharlotte Glynn has a true sense of time.
How we enter this world is a curious path because we aren't immediately let in on what's afoot or who we should be following. As the trailer unfolds it becomes more and more clear but the nice thing about assessing who these people are and what motivations are at play is that there is an earnestness in the performances that are selected. These kids look like the awkward adolescents you would come to expect out of this era and I can only suspect there's more beneath the angst that's exuded by our protagonist as this short has been chosen to play at Sundance later this month. For now though, what's here just whets my appetite to see the depths of what can be mined of this oft-used genre and watch what plays out between the two of them.
Suburbanite Trailer
I am forever in love with the suburbs.
Where else can the worlds of expansive living, boring hegemony, and the pursuit of nothing in particular but a well-groomed front lawn collide in a pastiche of mind-numbing conformity. That's where filmmaker Ryan Jameson is stepping in. He's presenting a place where we have a world-class loafer who is hitched up to a buddy he's had for who knows how long doing exactly zip in order to push the human race forward. It almost feels like a meditation on arrested development or some kind of deep exploration of how this one guy can learn to be productive at something other than rejecting the notion of working. It's a great trailer that takes us through this world without miring us down in grand details or backstory; while helpful, it adds another layer of ambiguity that works well here.
Nota bene: If you have any suggestions of trailers to possibly be included in this column, even have a trailer of your own to pitch, please let me know by sending me a note at Christopher_Stipp@yahoo.com or look me up via Twitter at @Stipp
In case you missed them, here are the other trailers we covered at /Film this week: