Exclusive: 'Paranormal Activity' Creators Have Planned An Ultimate Ending For The Series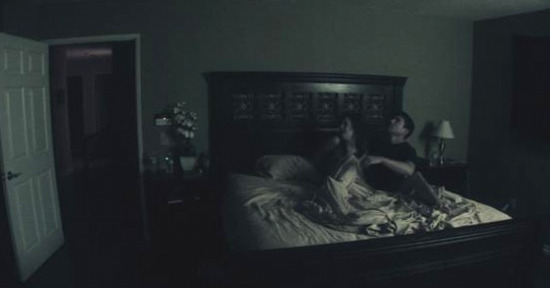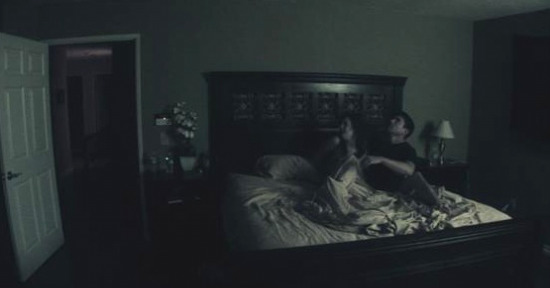 When Oren Peli released the first Paranormal Activity in 2007, no one would've guessed seven years later, we'd still be talking about it. But here we are in 2014, and the fifth film in the franchise, Paranormal Activity: The Marked Ones, is now in theaters. Though the main storyline for this film is separate from the thread of the first four, the series' overall mythology is expanded and changed significantly near the end, which is likely to leave audiences guessing as to what's coming next.
What's coming next is Paranormal Activity 5, in October. While the writer and director of The Marked Ones, Christopher Landon, wouldn't quite comment on what'll happen in that film, he did reveal that he, Peli, and producer Jason Blum (among others) have come up with an ultimate ending to the franchise. However, it's more than one movie away and they might not get there.
We won't spoil the ending of The Marked Ones just yet (check back later this week for the full interview with Landon where he addresses each aspect of the ending) but he did say it was "by design, part of a bigger piece of the mythology. We're trying to tee up things that are coming, especially in [Paranormal Activity] 5." He then said the following:
We've always been looking ahead. I'll say this much. There is a very specific end goal and I'm hoping we have enough time in the franchise to get there. We have a really big idea that's at the finish line but we need time to get there. So we're hoping the fans keep coming back and allow us to get them there.
I asked then if the ending of The Marked Ones was our first hint of that:
The beginning of that started in Oren's movie. I don't think Oren realized it then, because when he made the first movie it felt like a stand alone movie, but then when we started making 2 and we started to see the potential and possibility there for a franchise, that's when the real think tank element came in to play and we really started to throw out crazy ideas. Then, over the course of the last couple movies, we came to a really good, interesting place.
What could this ending be? How far down the line could it be? We'll surely find out more come October and Paranormal Activity 5. Until then, check back later this week for our full interview with Christopher Landon.